MISSION STATEMENT
Quality Recreation aims to deliver a high level of customer service while providing diverse opportunities for safe and fun outdoor recreation pursuits in beautiful British Columbia's provincial park system. Our company strives to maintain a balance between protecting natural environments and providing memorable camping opportunities and outstanding outdoor recreation. Explore BC Parks!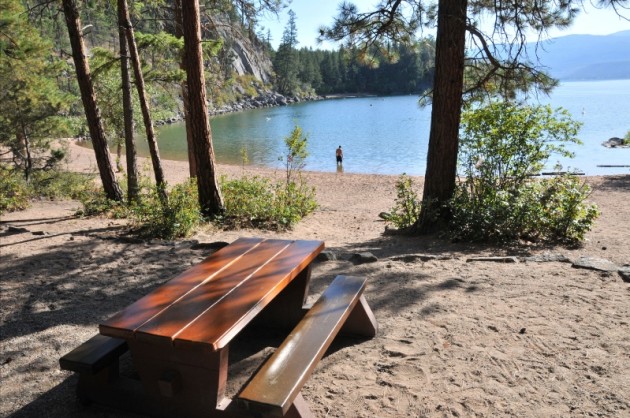 With over 40 years experience working within BC Parks, Quality Recreation Ltd. has been proudly contacting in the Okanagan Region since 1990. From 1990 through 2014, Quality Recreation's primary operating area was the North Okanagan and included many destination parks such as Ellison Provincial Park, Fintry Provincial Park, Kalamalka Lake Provincial Park, Kekuli Bay Provincial Park and Mabel Lake Provincial Park.
Since 1990, Quality Recreation Ltd. has operated approximately 40 Provincial Parks across BC.
In 2015, we embarked on the operation of parks in the South Okanagan / Boundary Region. 
Beginning in 2017, we are excited to have the opportunity to operate parks in the North Island Region of Vancouver Island. We look forward to working in this spectacular region that includes area surrounding Campbell River and includes several Gulf Island parks. Our company is committed to providing a high level of service for all park users while showcasing all that BC provincial parks have to offer.
Quality Recreation Ltd. employs a variety of environmentally-conscious initiatives in our operation of Provincial Parks.  We are proud to be environmental ambassadors and are always working to improve the efficiency and energy conservancy of our operation and company. Along with BC Parks, our goal is to help manage Provincial Parks "into perpetuity".
Quality Recreation Ltd. strives to provide quality, enjoyable, and safe outdoor recreation opportunities for all provincial park visitors.