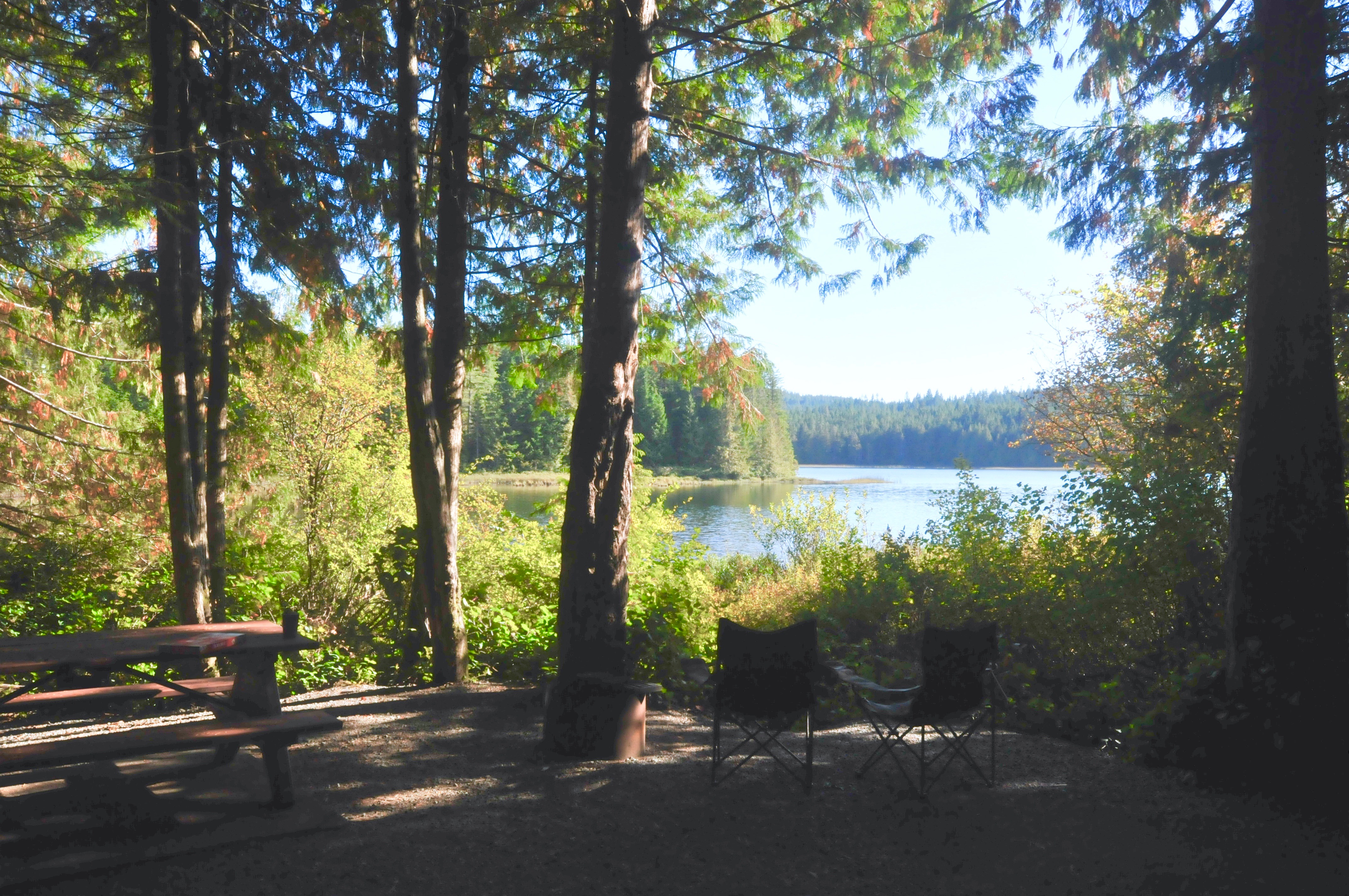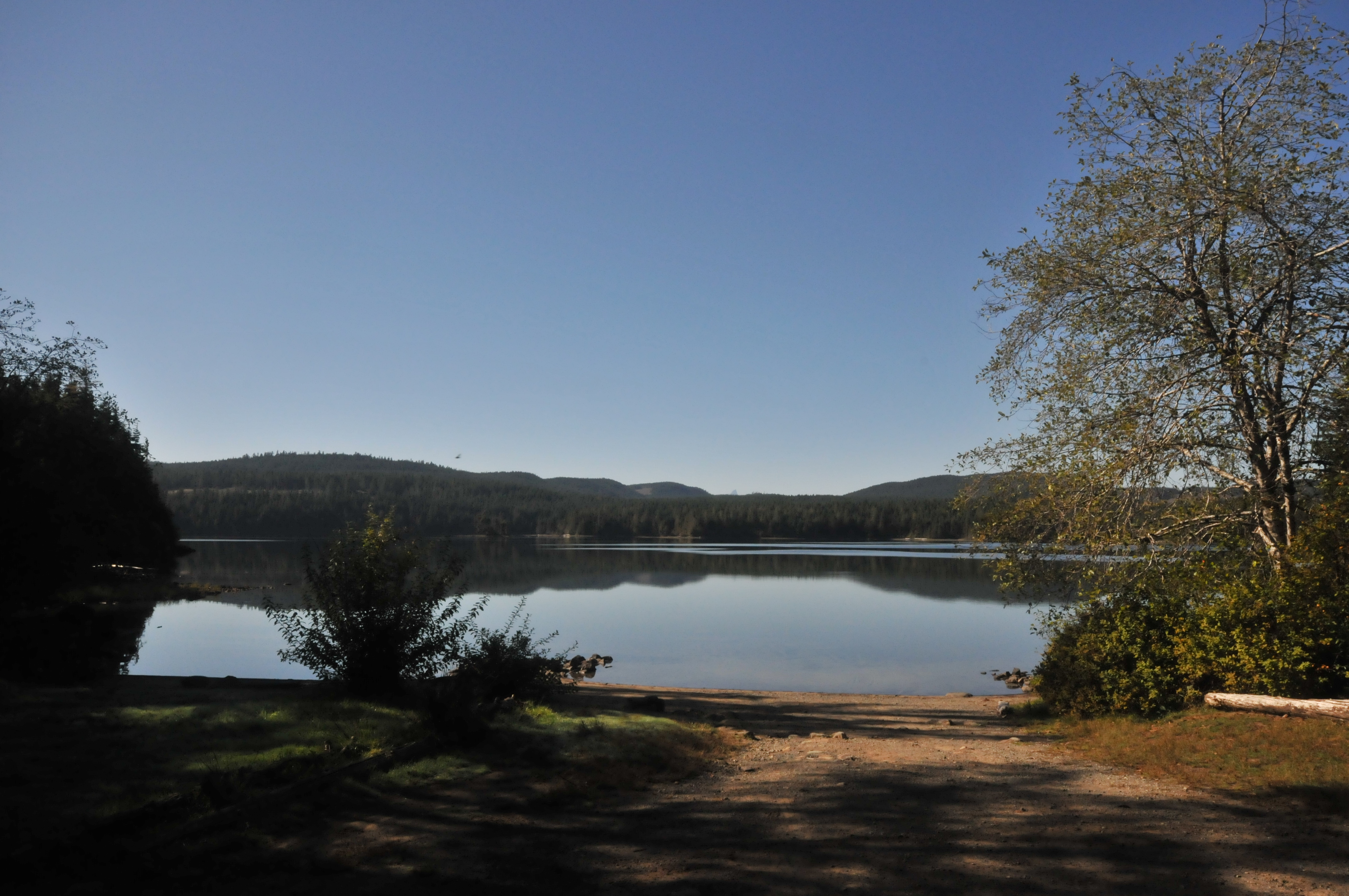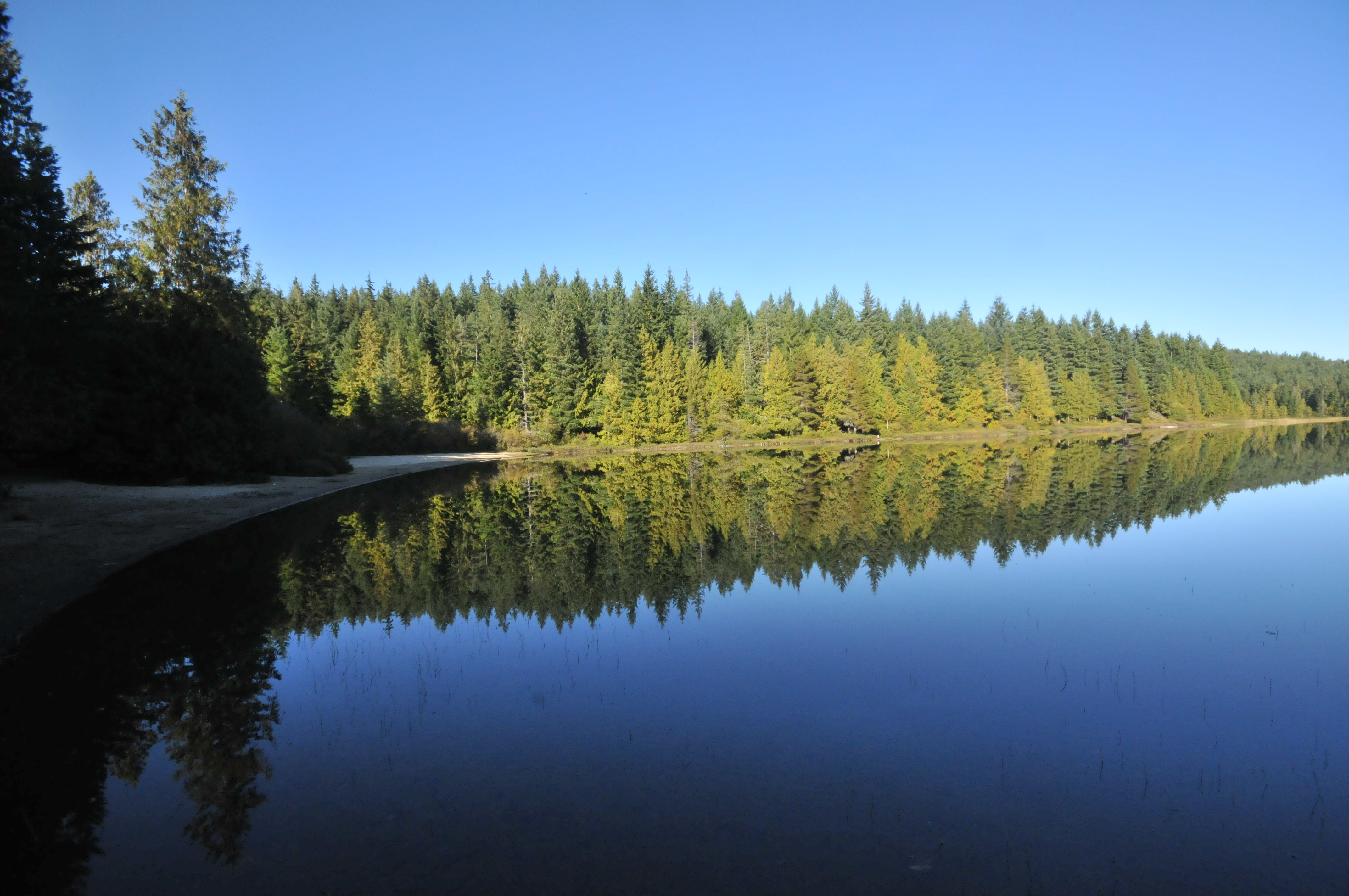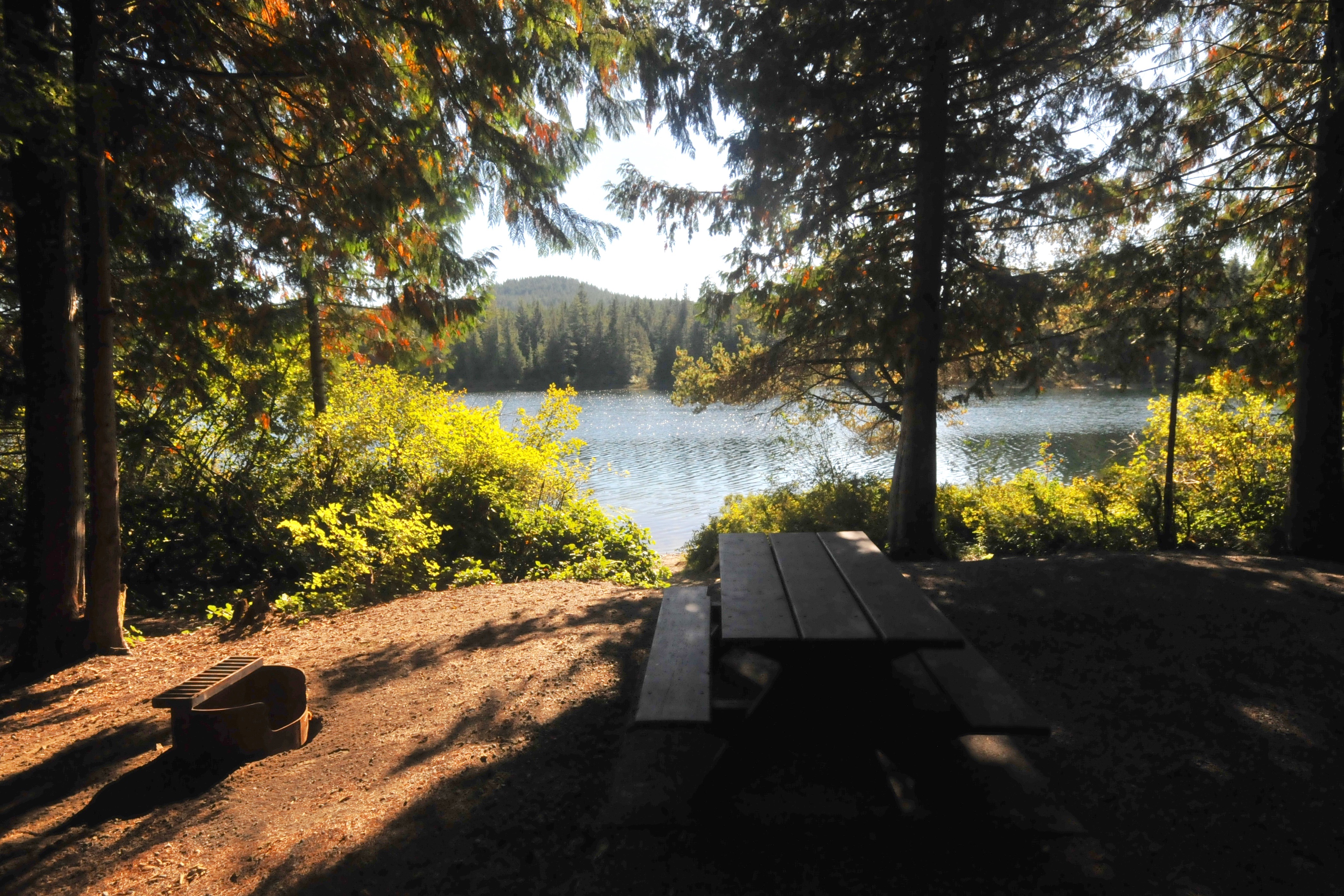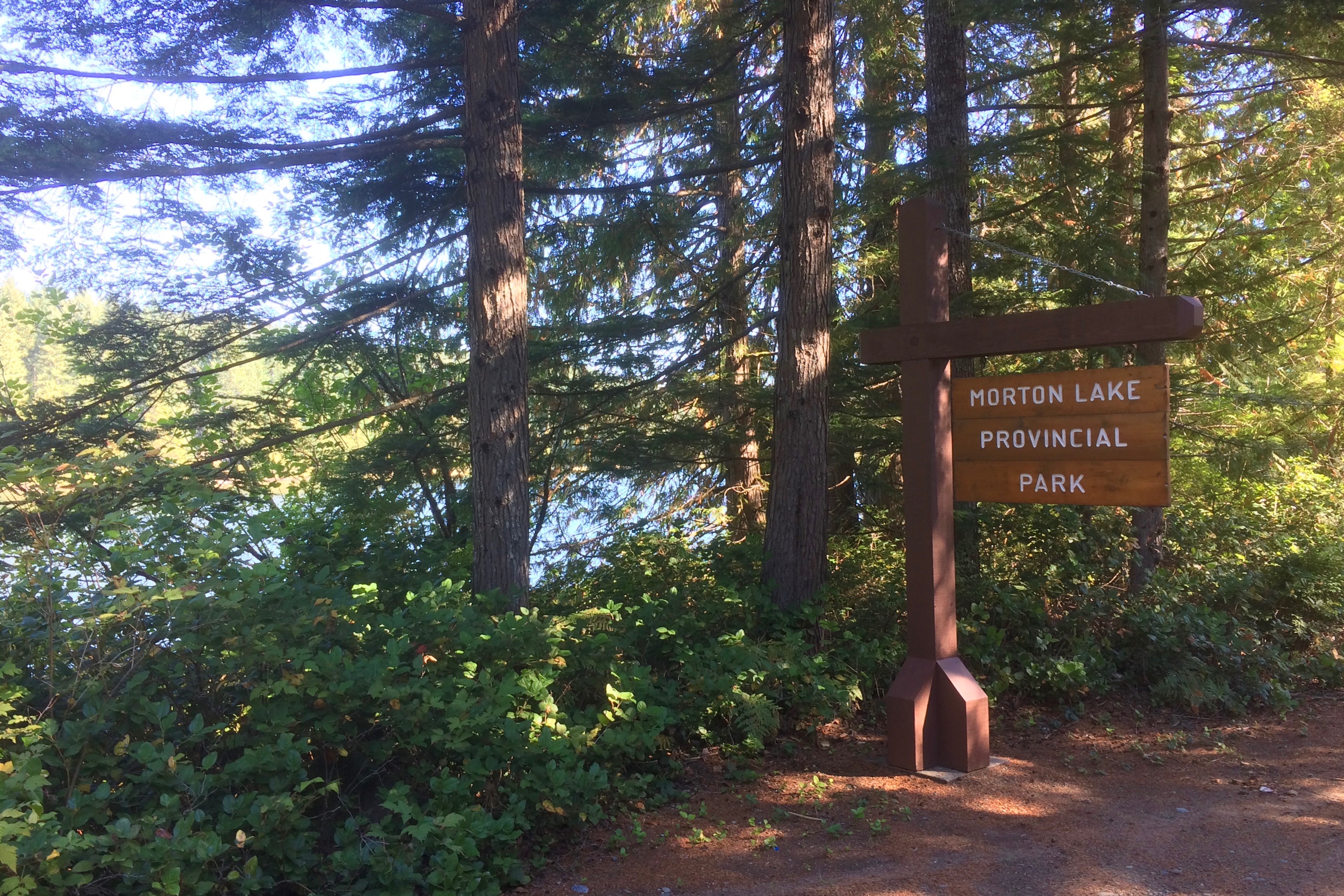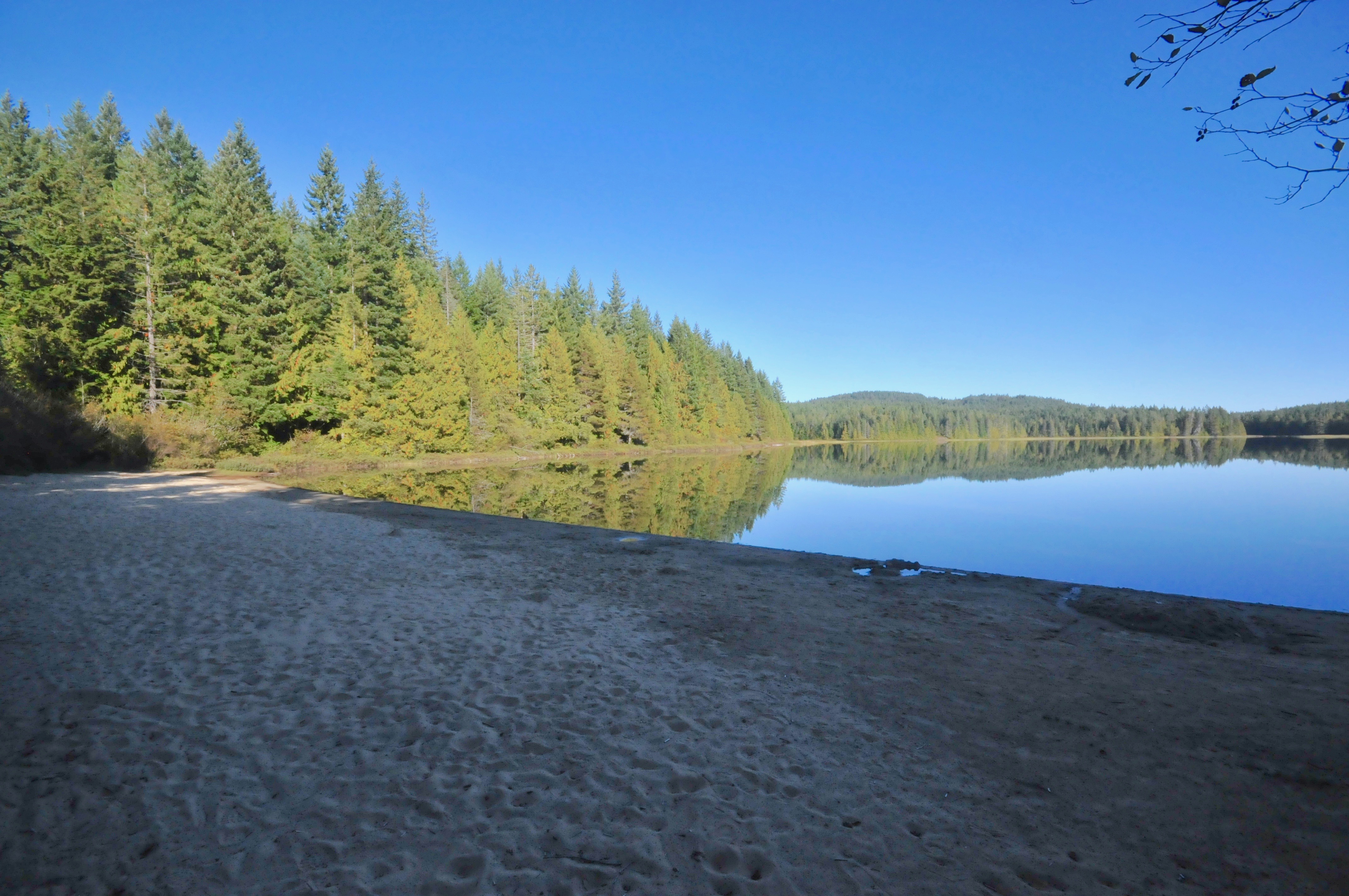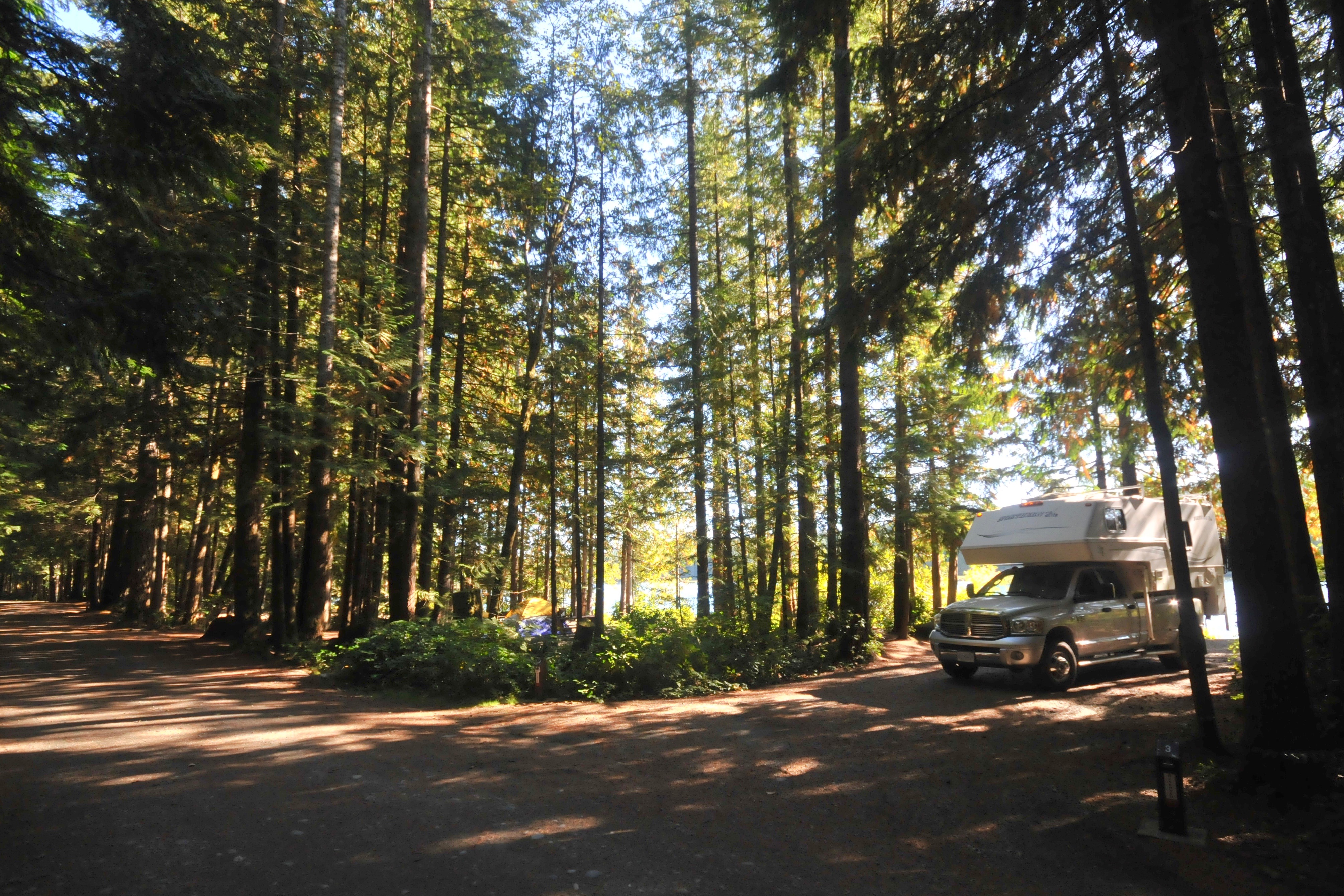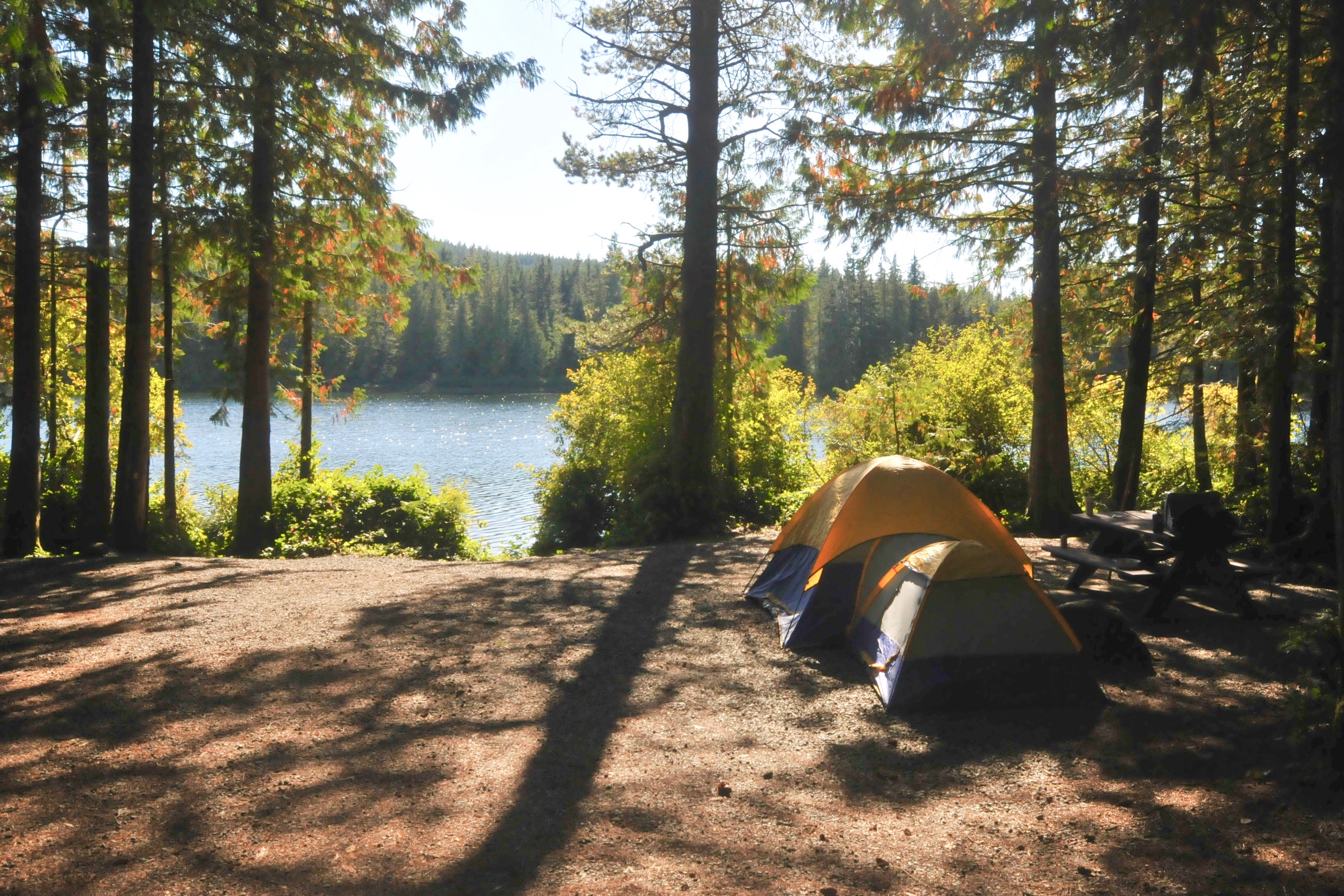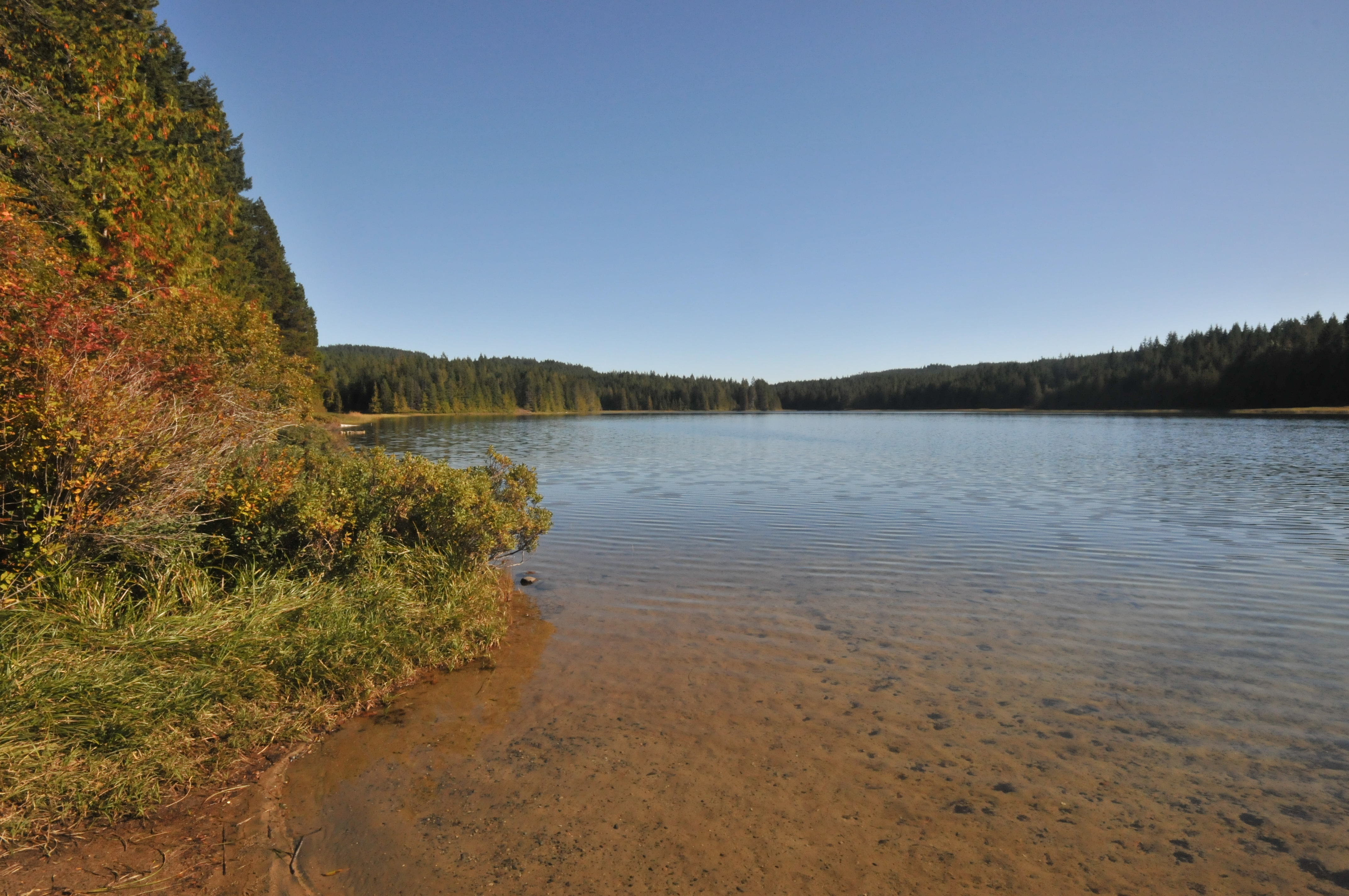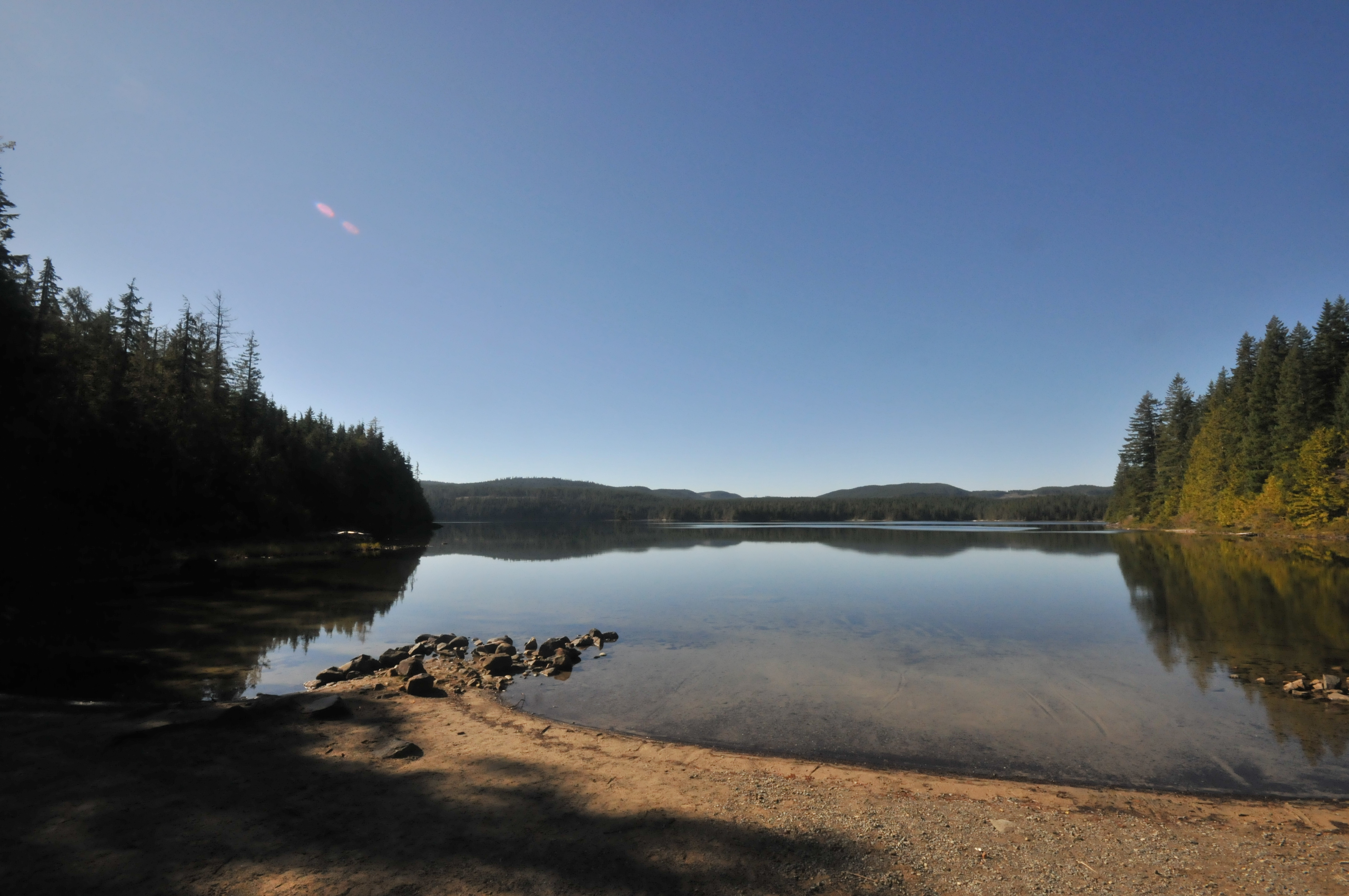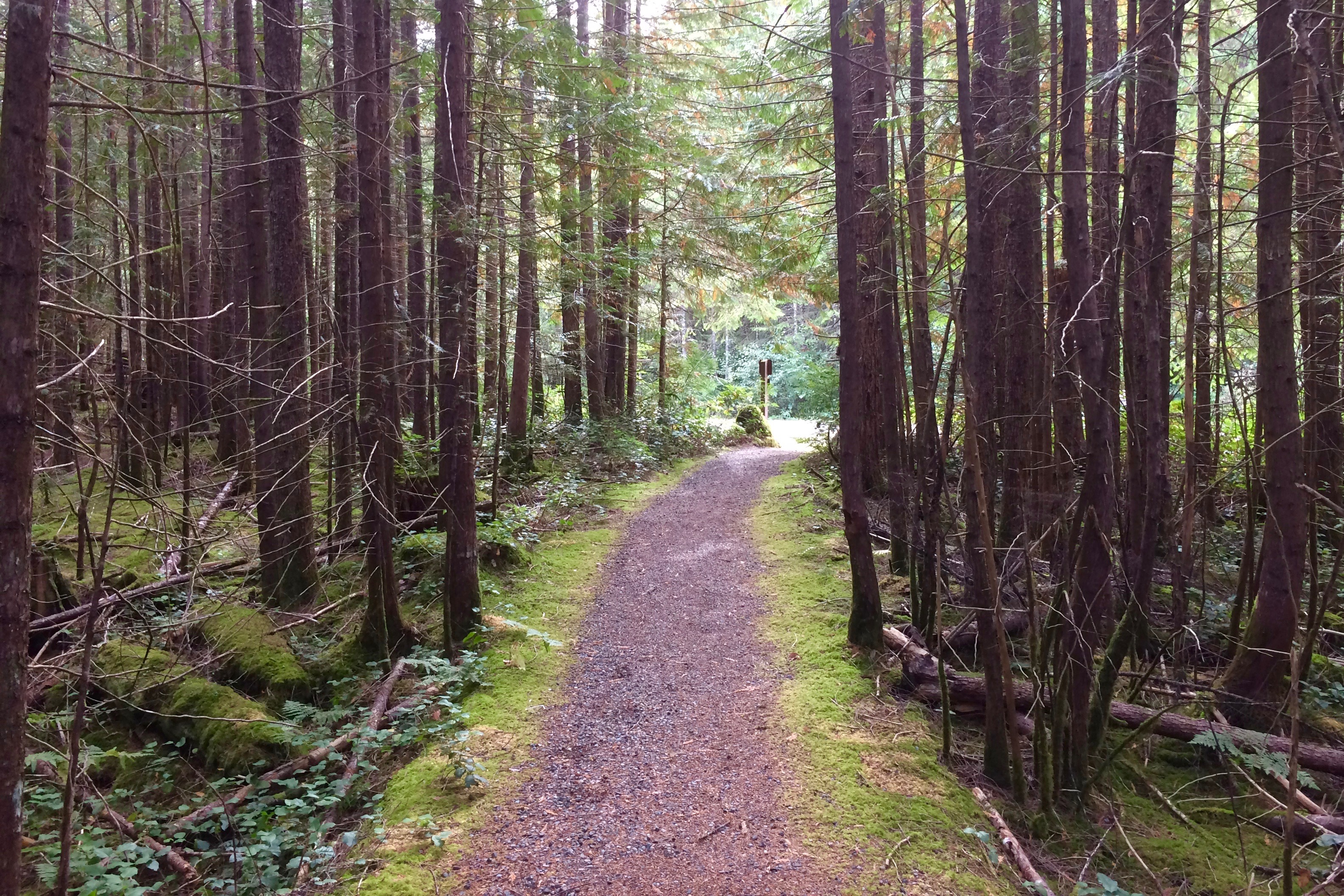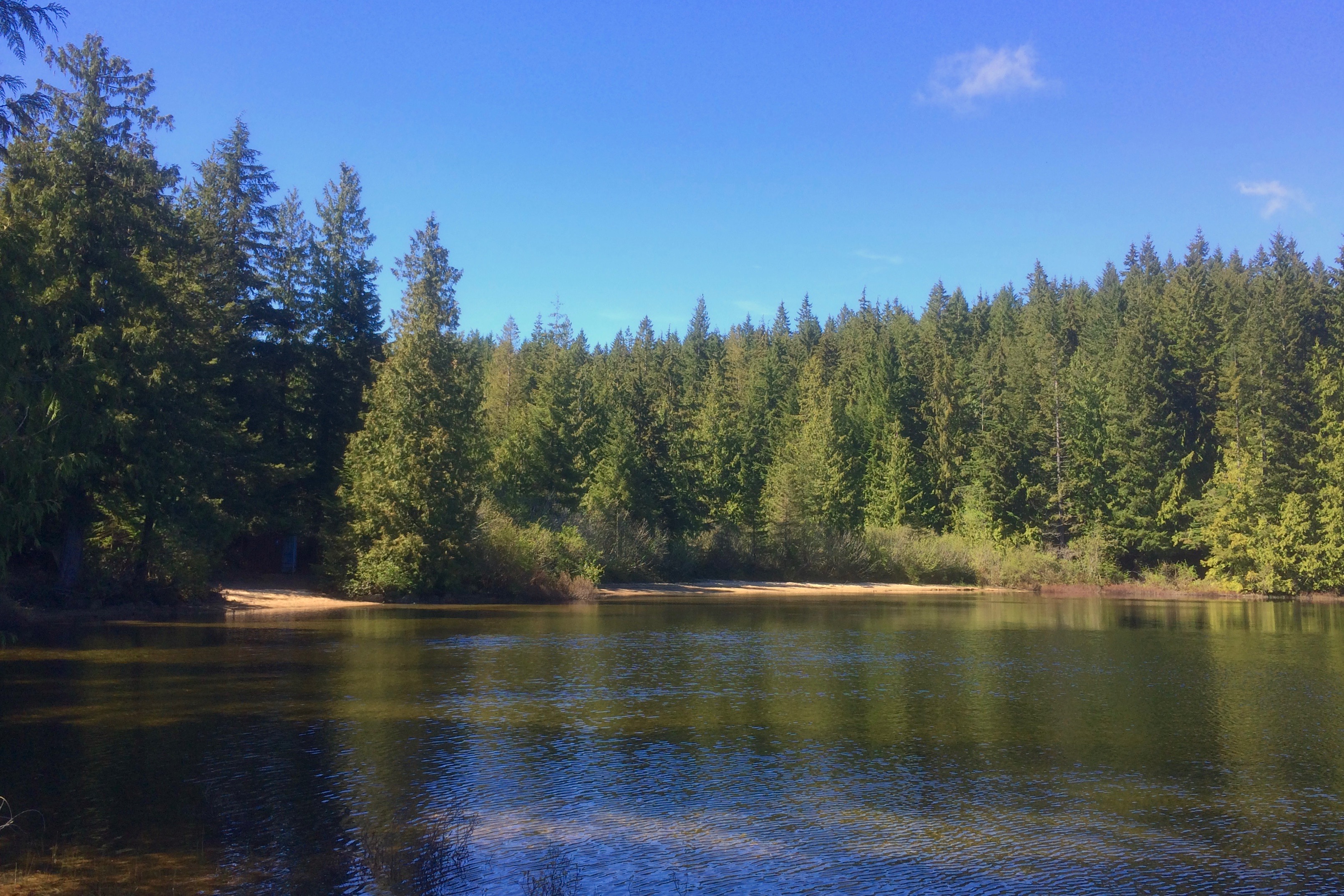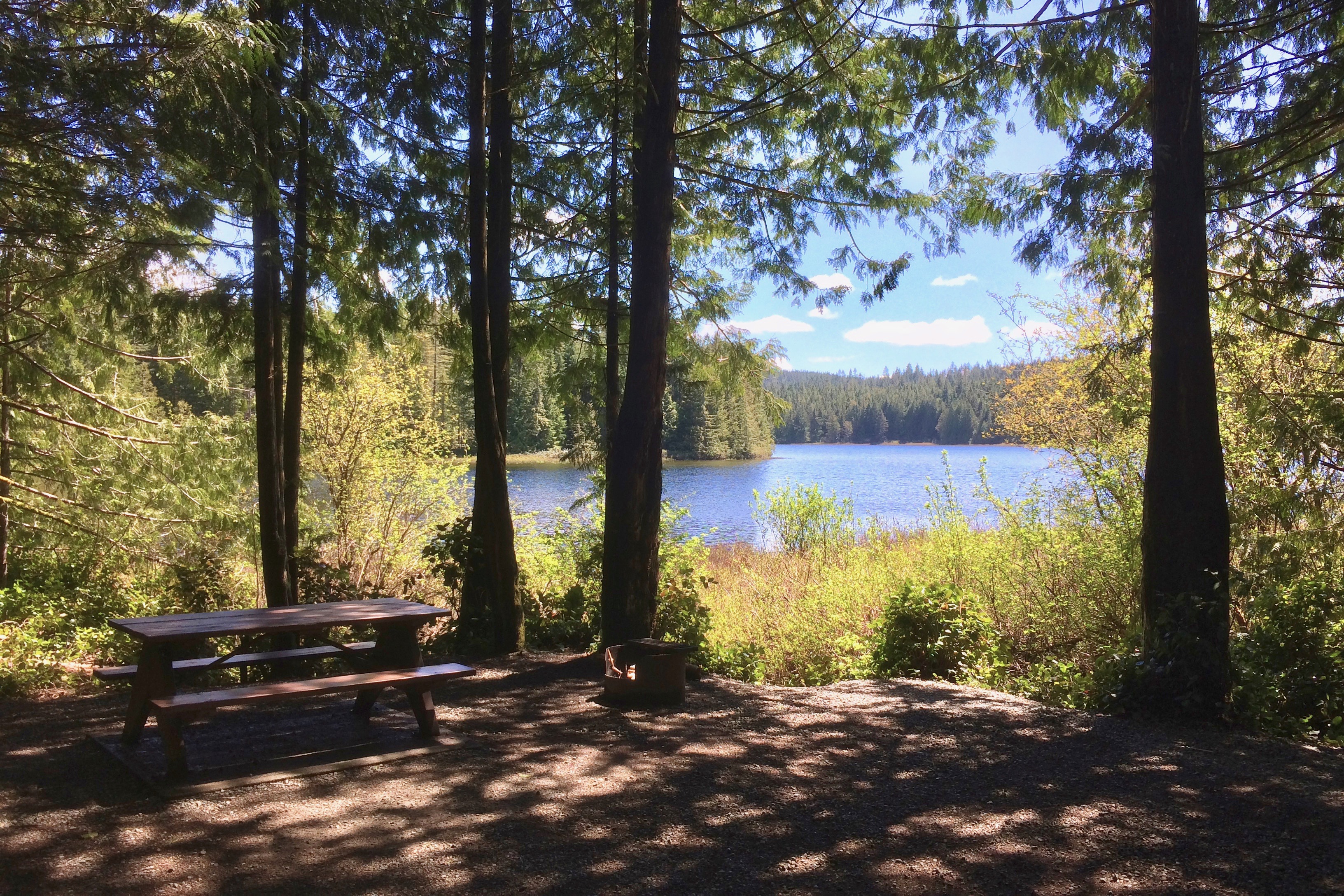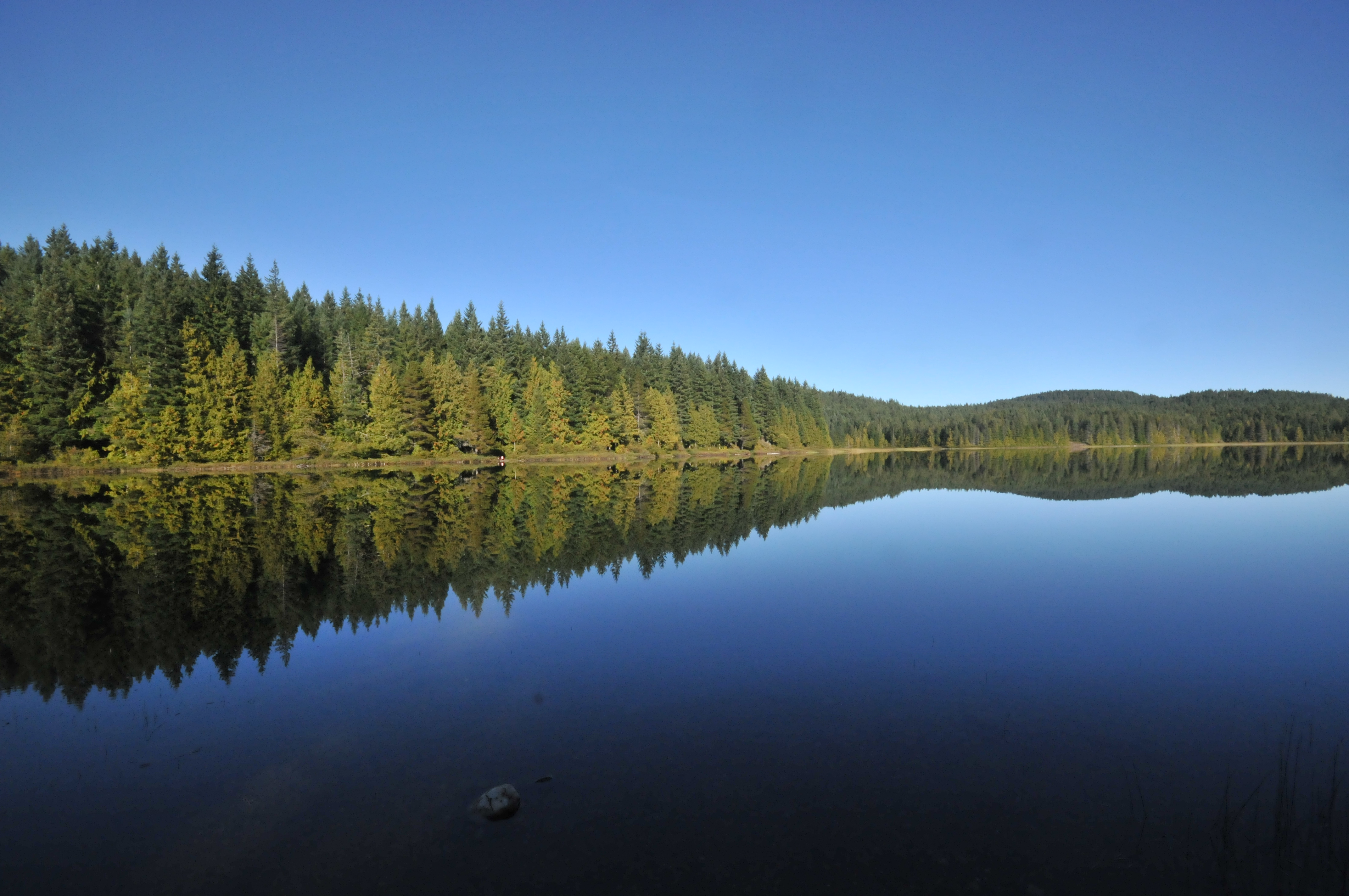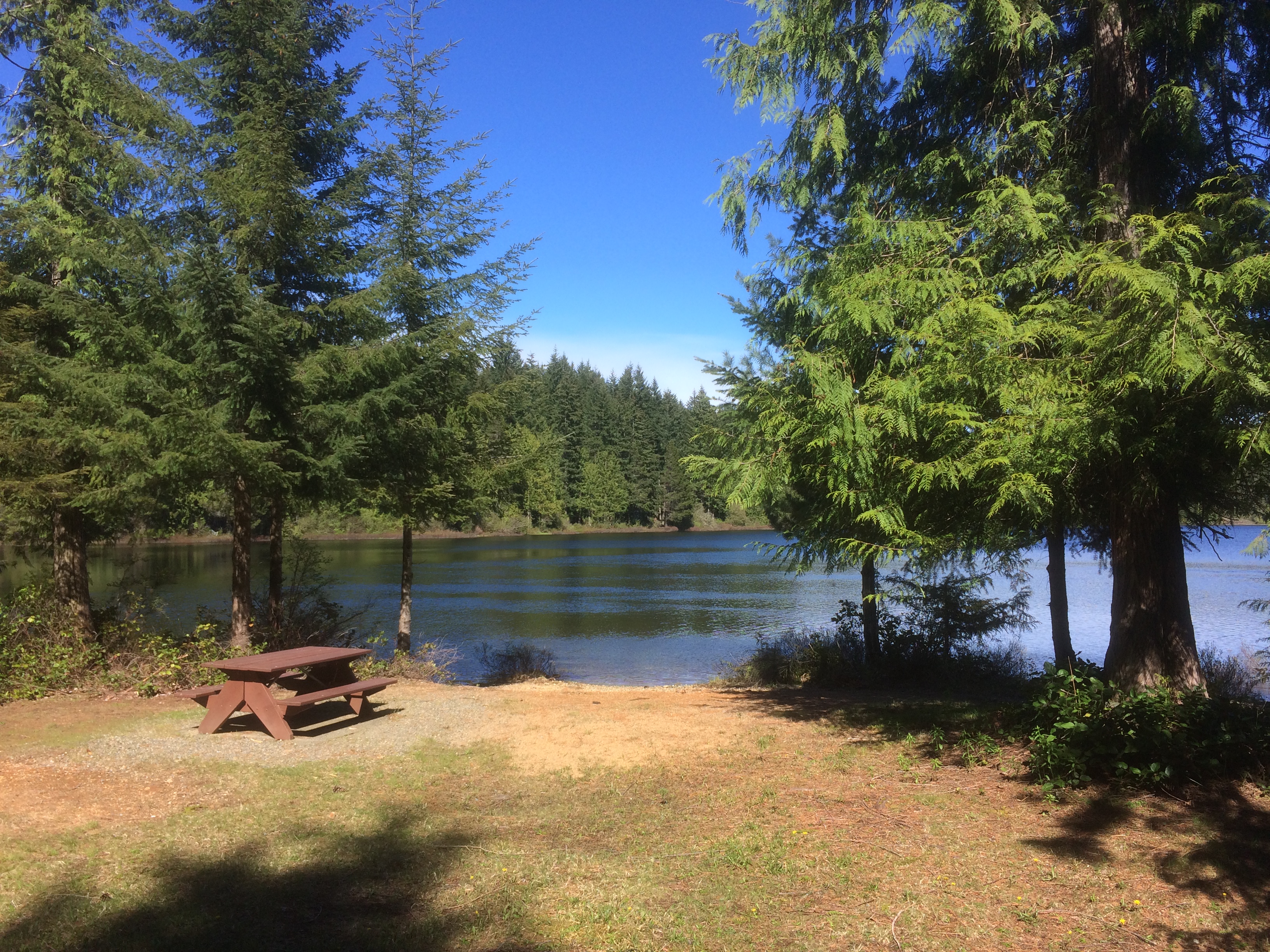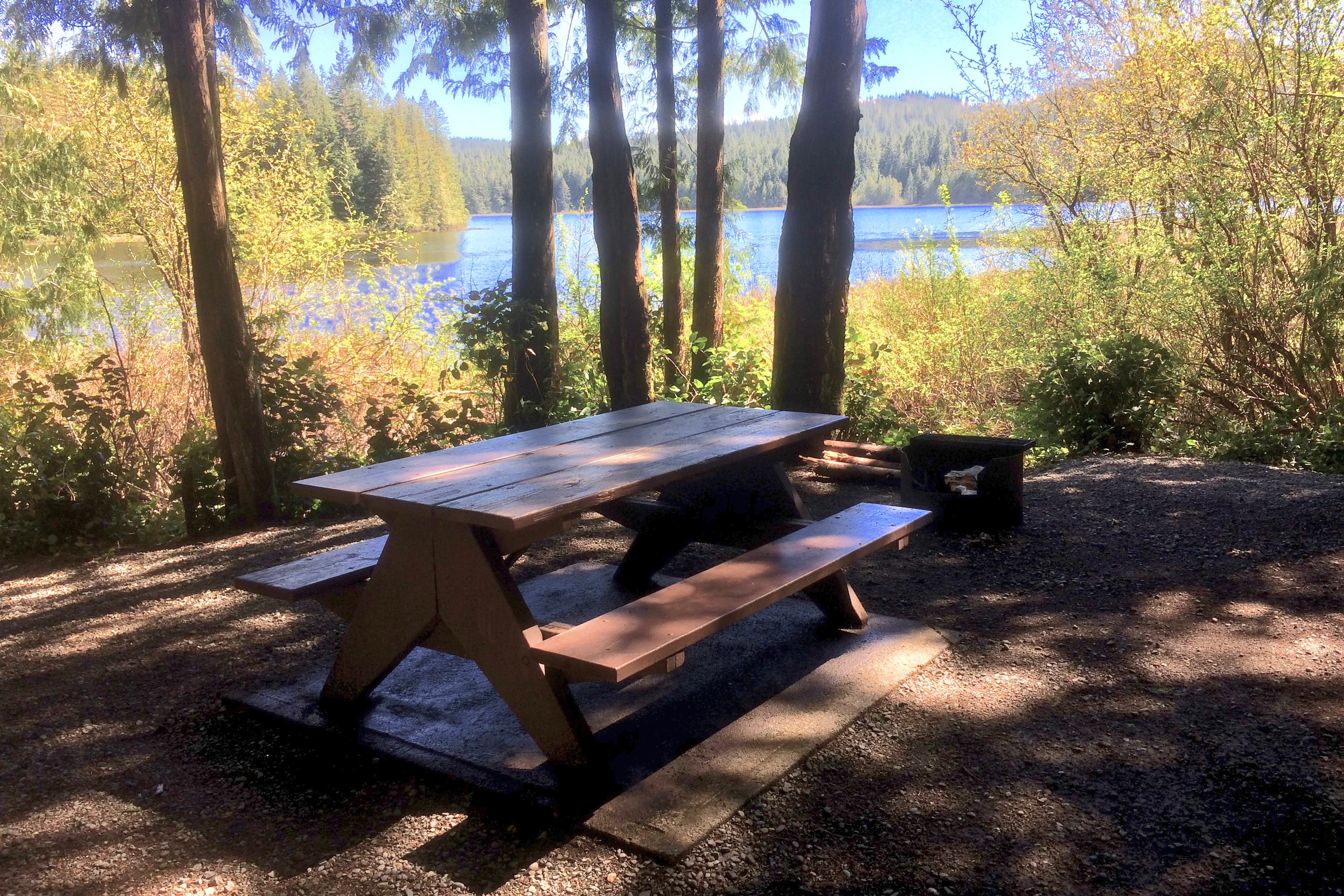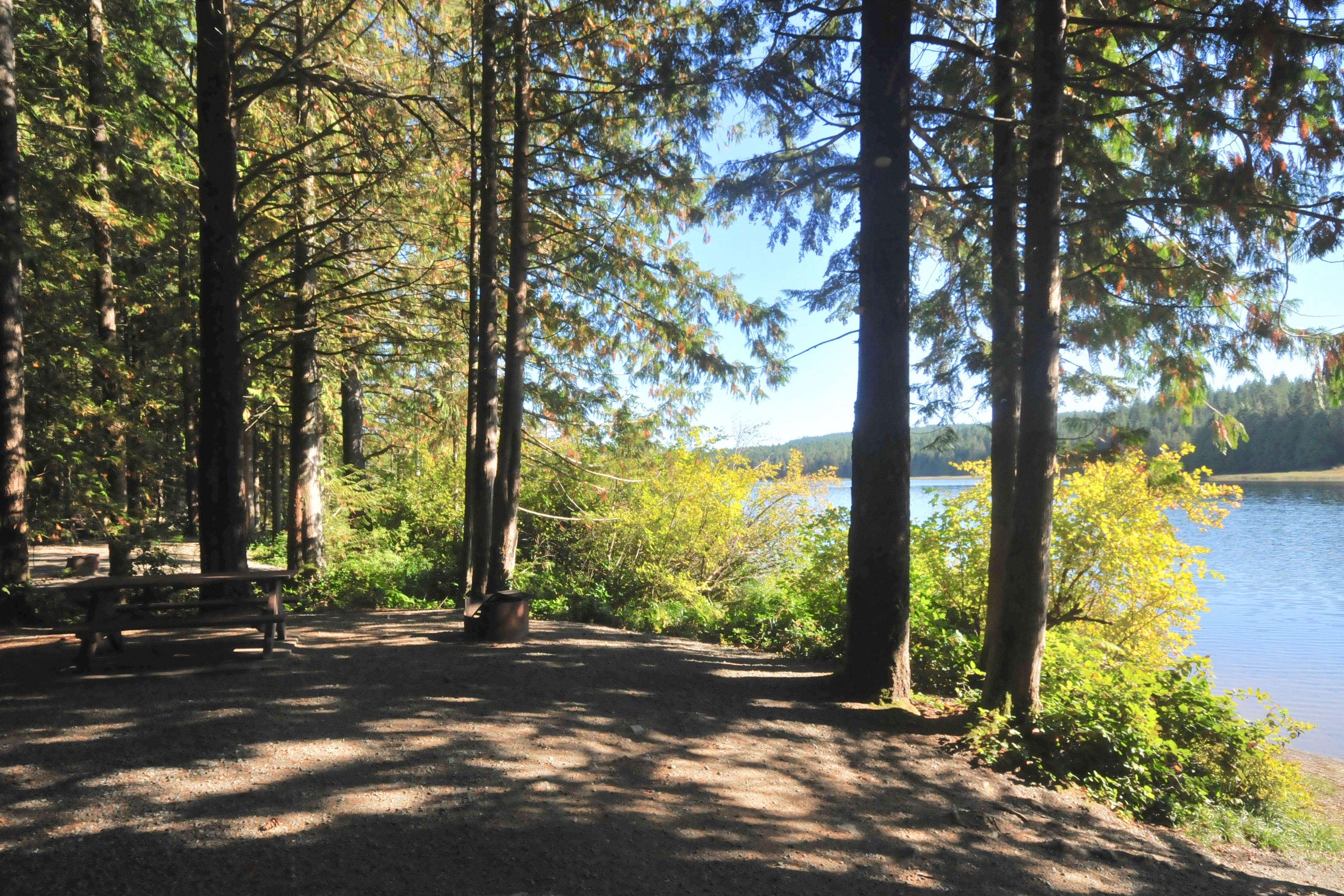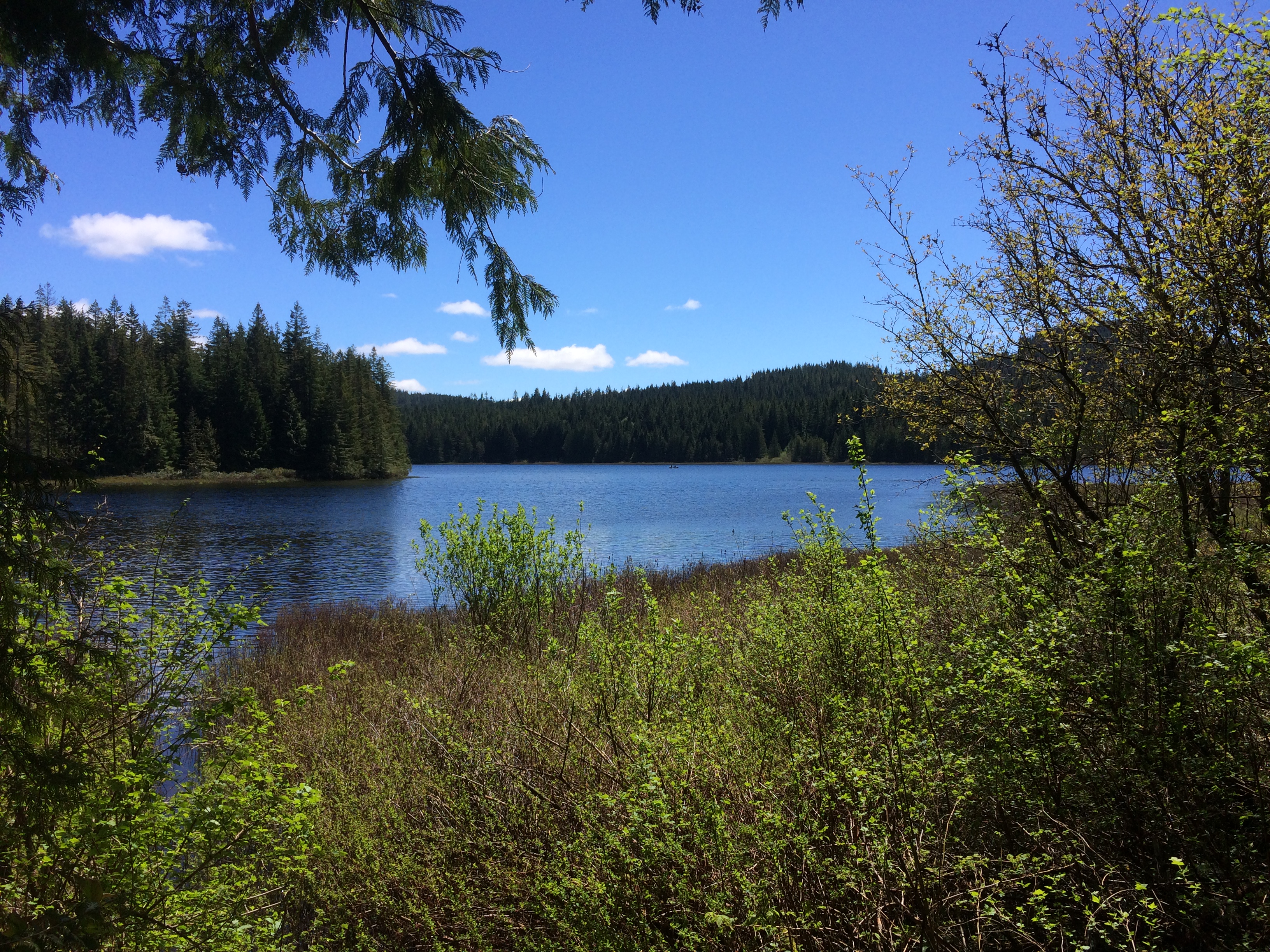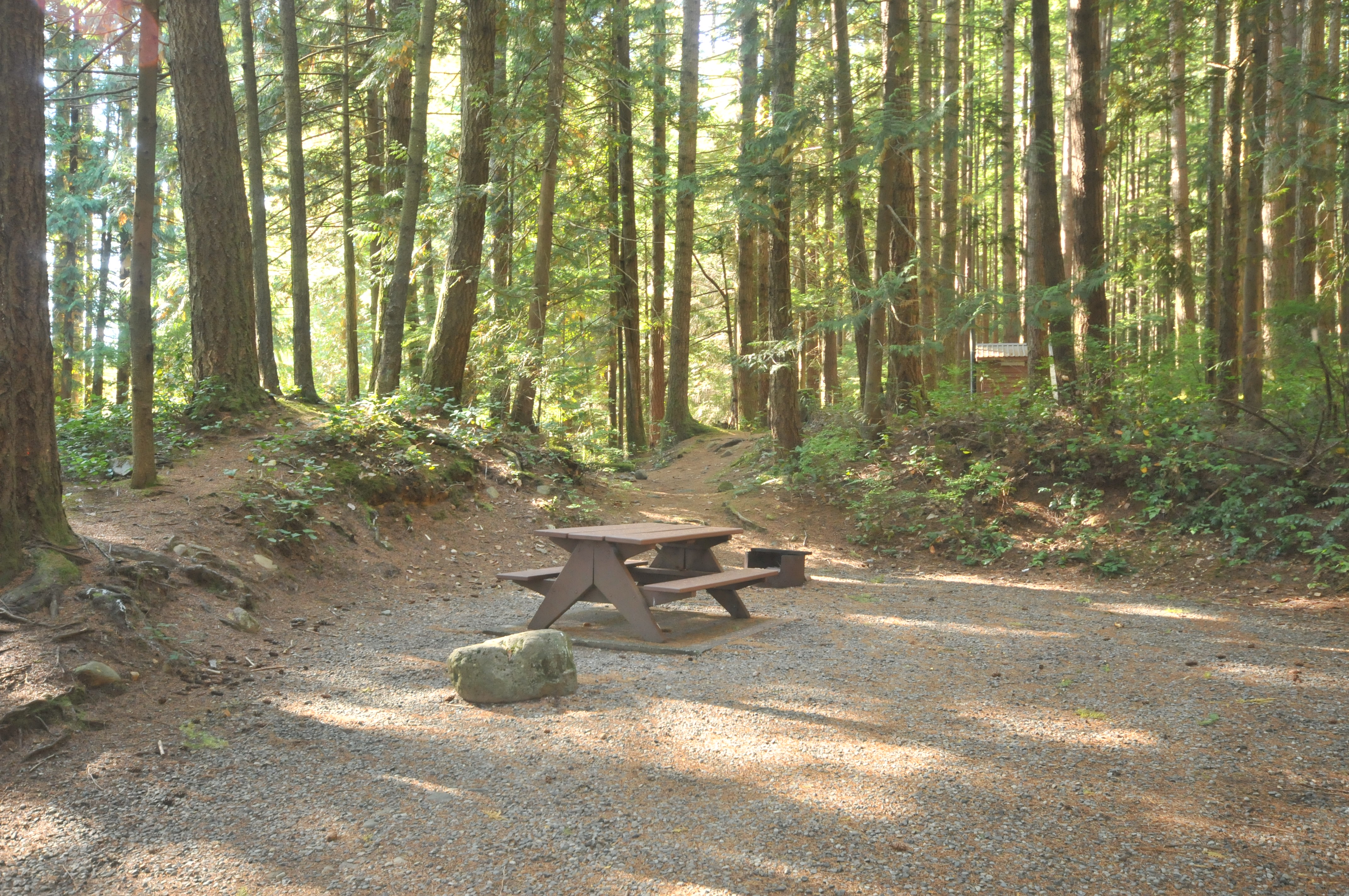 Facilities and Activities: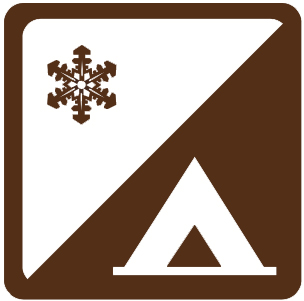 CAMPGROUND OPERATING DATES: May 10th 2018 – September 30th 2018 (Open Year Round with Winter Camping)
Morton Lake Provincial Park: Canoe and kayak on beautiful Morton Lake and Mohun Lake! This park offers rustic camping and fishing opportunities in a serene setting.
Morton Lake Provincial Park is a small campground on Morton and Mohun Lake and has a large picnic area and day-use beach. Visitors spend lazy summer days on the sandy beach or swimming in the warm water. 24 cozy campsites are situated lakeside and provide a truly "back-to-nature" camping experience.
The park is located 27 km northwest of Campbell River in the Sayward Forest. Park Users should access Morton Lake via Hwy 19. Turn off at the Menzies Main logging road about 10 min past the pulp mill. Follow the gravel Menzies Main for 12 km and then take Morton Lake Road for another 7 km to the park.
24 campsites are located along Morton Lake and are very popular in the summer months. Day-use opportunites abound at this park; Morton Lake has a large picnic area at the entrance to the park on the west end of Morton Lake. There are picnic tables, a parking area, two change houses, and pit toilets.
Morton Lake Provincial Park provides access to Morton Lake and links to neighboring Mohun Lake. Canoeing and kayaking are very popular. Mohun Lake provides access to the Sayward Canoe Route – a 47 km paddle and portage circuit.
There is a boat launch available for Mohun Lake and a short hiking trail leads to nearby Andrew Lake. Mohun Lake is popular for fishermen; anglers will find Dolly Varden, Rainbow trout, and Cutthroat trout.
Firewood is available for sale from the Park Operator.
Reservations are strongly recommended during peak season, however lucky last-minute campers might be able to find a spot in July and August. Reservations for this park are accepted for arrival dates from mid-May through Labour Day.
CAMPING FEE
$18 per party / night
$9 charge for second vehicle / night
$11 per party winter camping (in off season)
For full fee schedule and more information please visit BC PARKS Fees.
All fees are cash only.

There are 24 campsites at this park. 12 sites are reservable.
Morton Lake Campground Map


Pit toilets are available at this park.



A hand pump is available during the operating season.



Some facilities at this park are wheelchair accessible.



The day-use area is a very popular summertime destination, with a sandy beach and warm lake. Facilities include picnic tables and change houses.


Campfires are permitted in the campsite fire rings. Fires must be less than .5m high. Please do not leave fires unattended and watch for fire ban notices. Firewood bundles $7.


Swimming opportunities exist at this park. There are no lifeguards on duty.



From April to June and from September to October, lake fishing for Dolly Varden, rainbow & cutthroat trout on Mohun Lake can be excellent. Anglers should check regulations issued by Fisheries and Oceans Canada.

A trail leads from the campground (sites 7/8) to Andrew Lake, approx. 30 min. For safety and the preservation of the park, obey posted signs and keep to designated trails.


Canoeing opportunities exist on both Morton and Mohun Lakes. Mohun Lake provides access to the Sayward Canoe Route – a 47km paddle and portage circuit. Contact the Ministry of Forests for further information.

Kayaking opportunities exist on both Morton and Mohun Lake.



Pets are welcome at this park but must be on a leash at all times. During the summer months it may be too hot to leave your animal behind at your site.


Morton Lake is 58% reservable. Reservations are strongly recommended during peak times; to make a reservation please call 1-800-689-9025 (additional $5 call center charge) or by visiting www.discovercamping.ca.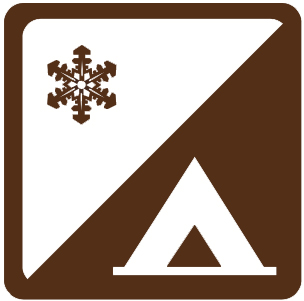 Winter Camping is available at Morton Lake all winter. Limited services, cash only self-registration $11 per party/night. Campers must be self-sufficient.