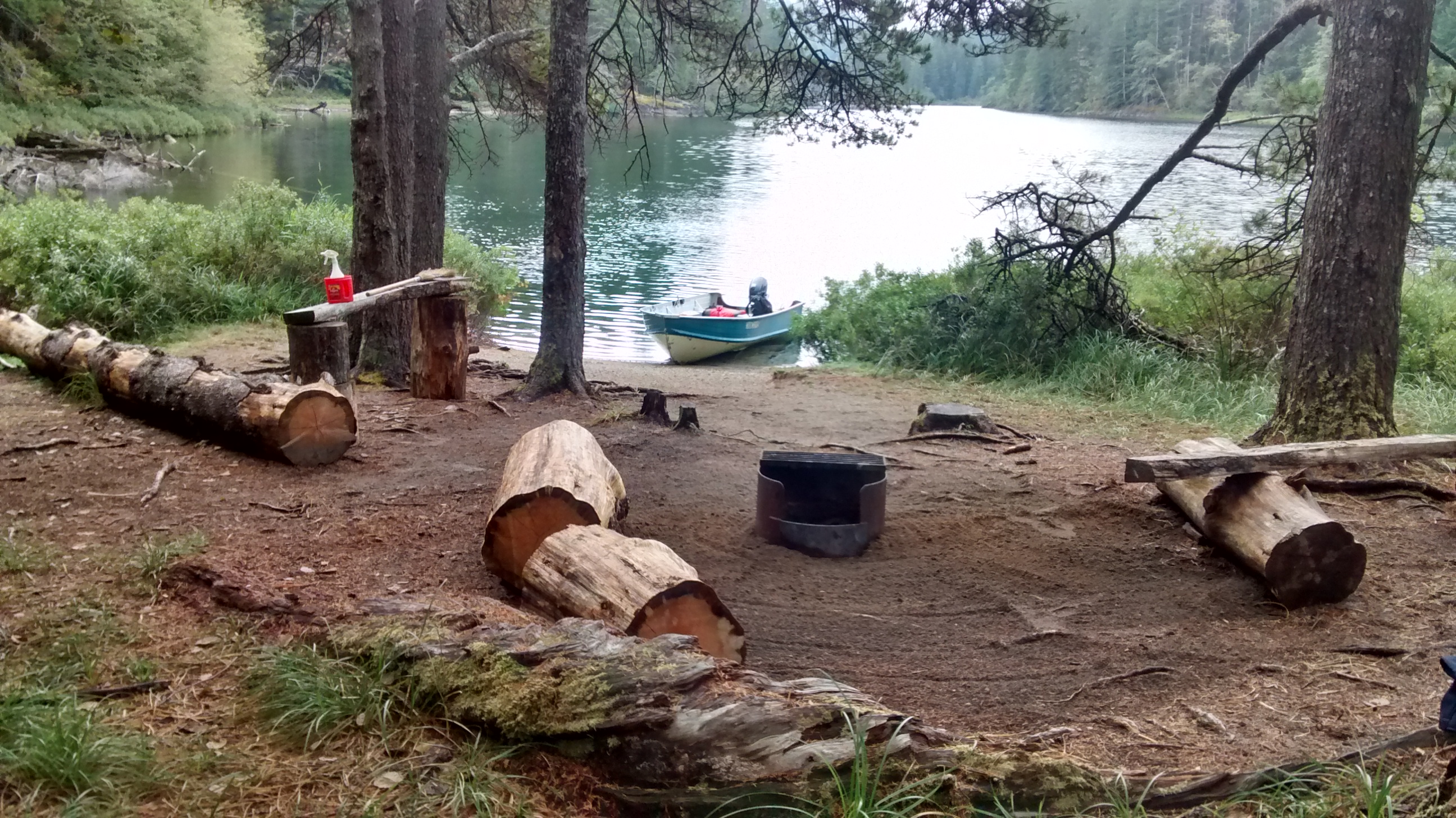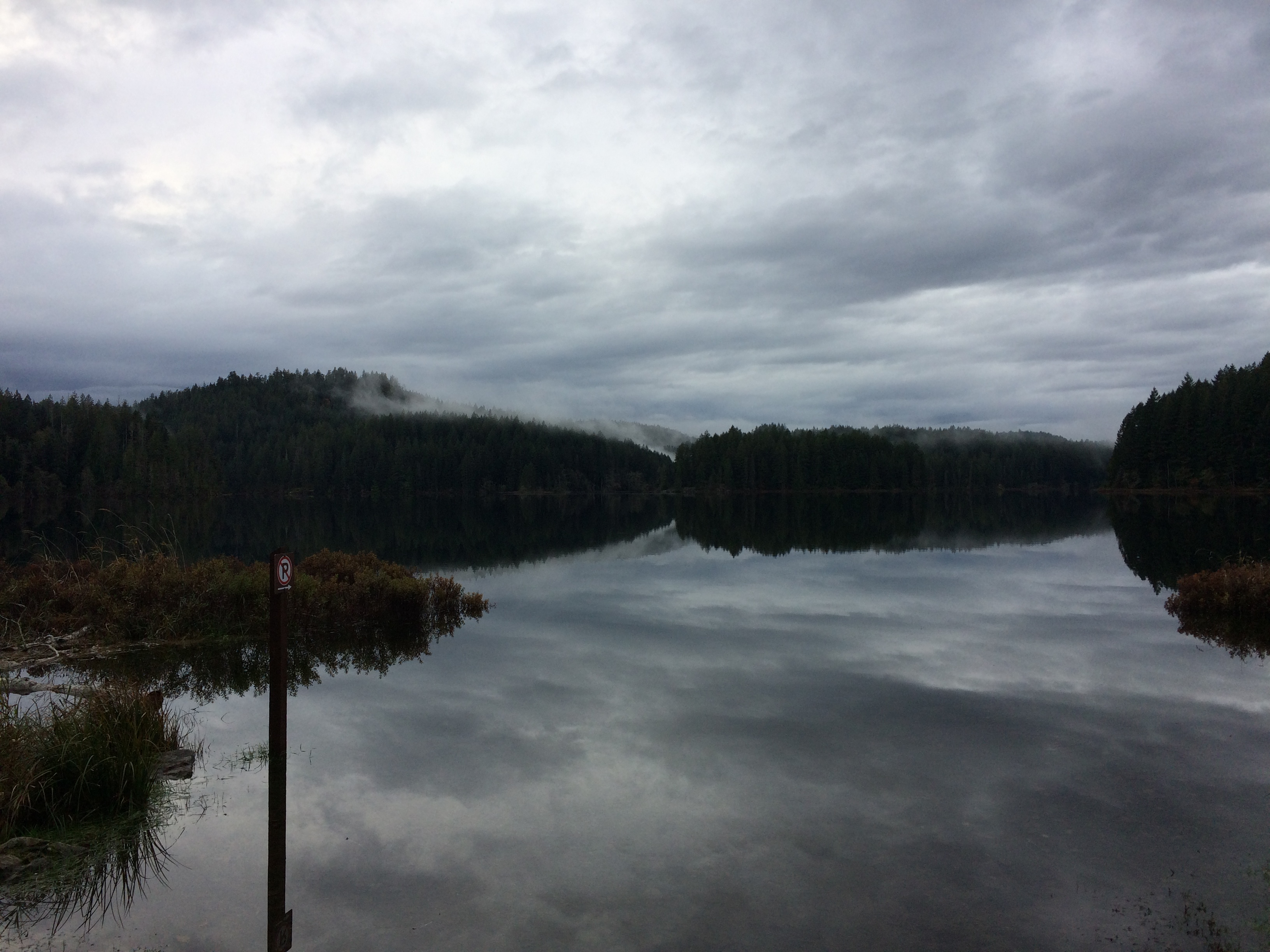 Facilities and Activities: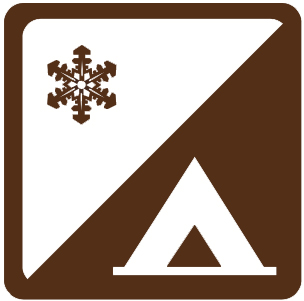 CAMPGROUND OPERATING DATES: Open Year Round 
Main Lake Provincial Park: Gorgeous boat-access marine campsites on Quadra Island. A popular spot for fishermen and wilderness camping!
Main Lake Provincial Park is a backcountry park with marine campsites that visitors can access by boat. The 3 530 hectare park was established in 1996 and is known for its fabulous fishing, birdwatching, canoeing, kayaking, and hiking opportunities. People looking to camp in a rustic setting enjoy the wilderness camping available at this park. Campers must stay in designated campsites.
Located on east-central Quadra Island, park users take a 10 min ferry ride from Campbell River. Once on Quadra, visitors to this area often choose small boats, bicycles, and hiking as their preferred method of transportation. The closest amenities are available at Heriot Bay, Quadra Island and Campbell River.
Main Lake Provincial Park encompasses six lakes and protects a biologically diverse freshwater system that includes more than 72 bird species and 234 plant species. Visitors can see a variety of wildlife, including wolves, cougars, owls, bald eagles, hawks, osprey, peregrine falcons and wintering swans. The geography of park is exceptional, with spectacular physical features such as narrow channels, limestone sinkholes, waterfalls and the close proximity of marine and fresh water ecosystems.
For boaters, there is a 10hp restriction on Main Lake and Mine Lake, as well as outside the park on Village Bay Lake. An electric motors only restriction is in place on Little Main Lake, Stramberg and Clear Lake.
CAMPING FEE
$5 per person / night
Children under 6 are free
For full fee schedule and more information please visit BC PARKS Fees.
Camping Permits can be purchased online in advance on the Discover Camping Backcountry Reservation Site. Payment online gets visitors a permit to use the park and does not guarantee you a spot to yourself.

Main Lake has 7 wilderness backcountry boat access camping sites. Camping is only permitted in designated camping areas however no facilities are provided. Marine sites are user maintained, please practice "Leave No Trace" camping ethics and use campfire rings.
Three sites are small and accommodate comfortably 2-5 tents. Four sites are larger and better suited to groups or to be shared by multiple camping parties. These sites approximately hold: Sandy Beach 10 tents, North Bay 8 tents, Howard's Site 8 tents and Yeatman 14 tents. All sites are very rustic.

There is a pit toilet at the boat launch. Each designated camping site has either a pit toilet building or Zeebest outdoor throne.


There is a sandy bottom boat launch for small boats only. Main Lake has a 9.9hp motor restriction.


Fires are permitted in campfire rings. We encourage visitors to conserve the environment by minimizing the use of fire and use stoves instead. No wood is provided at the park. Please obey Fire Bans when posted.

There are opportunities for swimming in Main Lake. There are no lifeguards on duty.



An unmaintained, rough route links the access road just north of the parking lot entrance to Yeatman Bay. Another route runs from Yeatman Bay to the northeast corner of Main Lake (1.6km). For your own safety and the preservation of the park, obey posted signs and keep to designated trails.

Canoeing opportunities exist on Main Lake.



Kayaking opportunities exist on Main Lake.



Fishing opportunities exist. Anglers should check regulations issued by Fisheries and Oceans Canada.


Wildlife viewing opportunities exist at this park.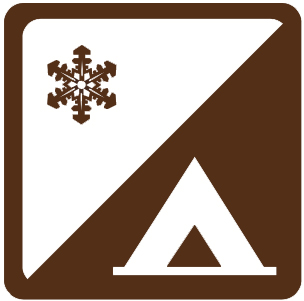 Winter Wilderness camping is available at the seven designated camping areas. This park is open year round.