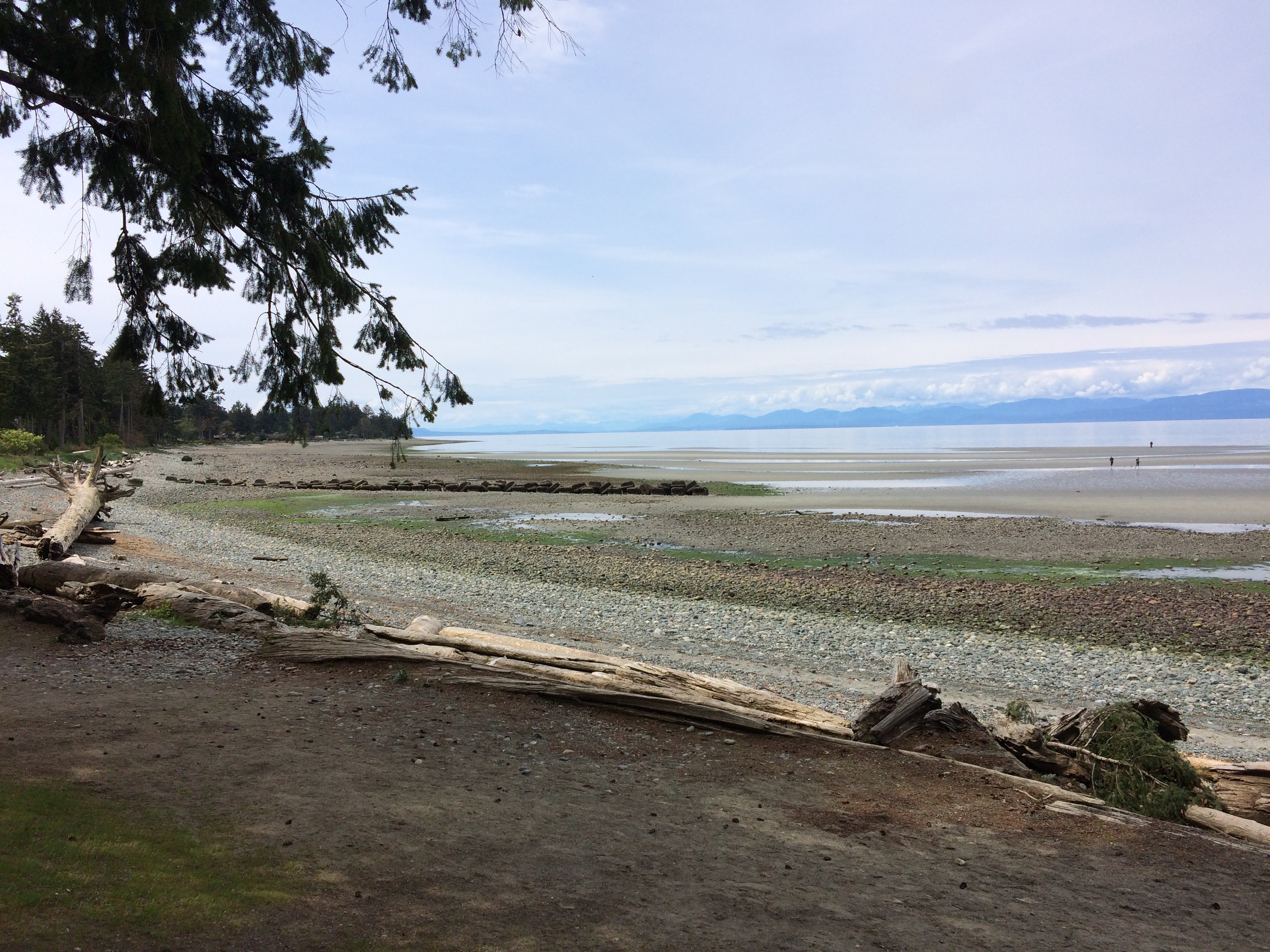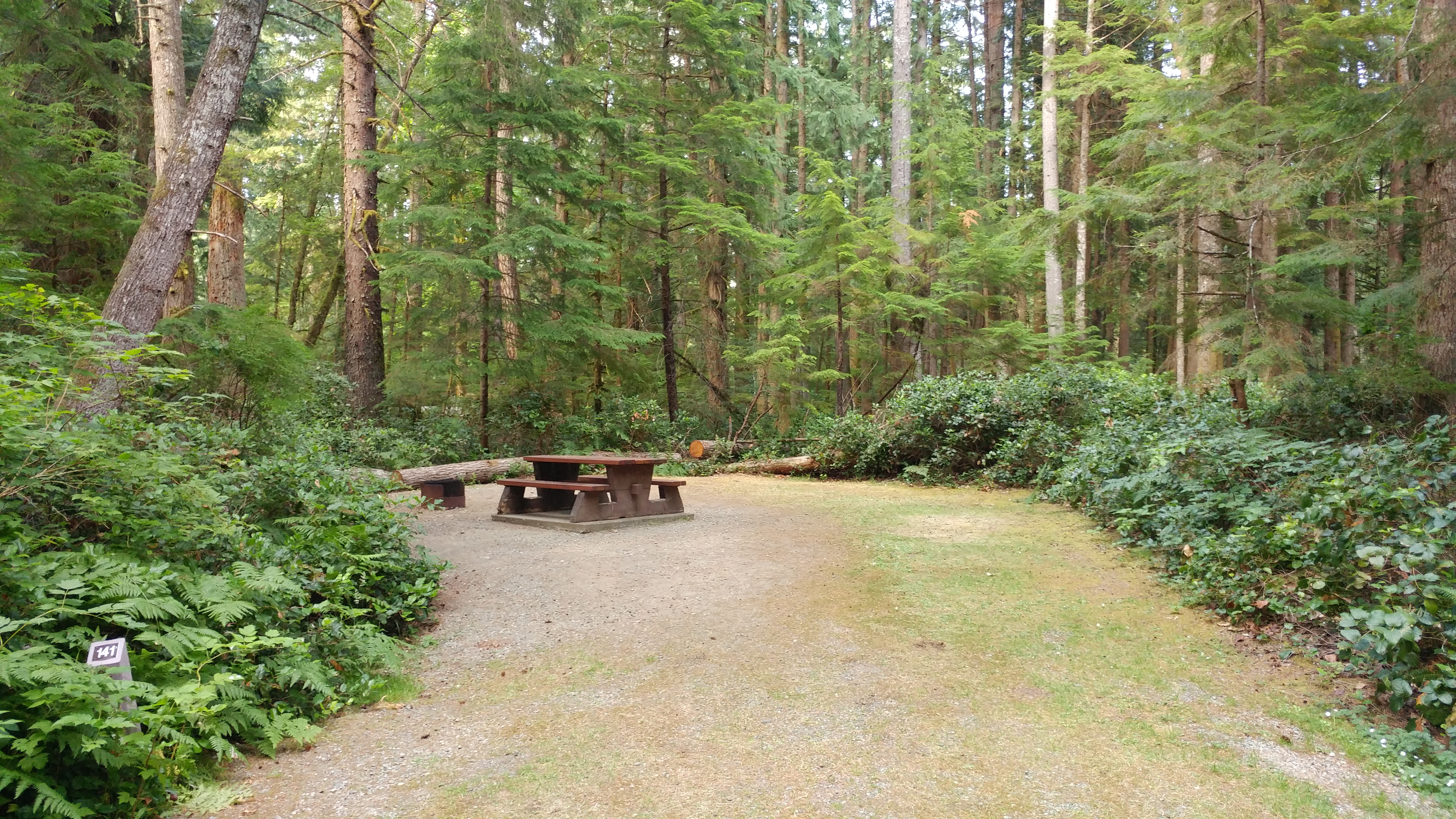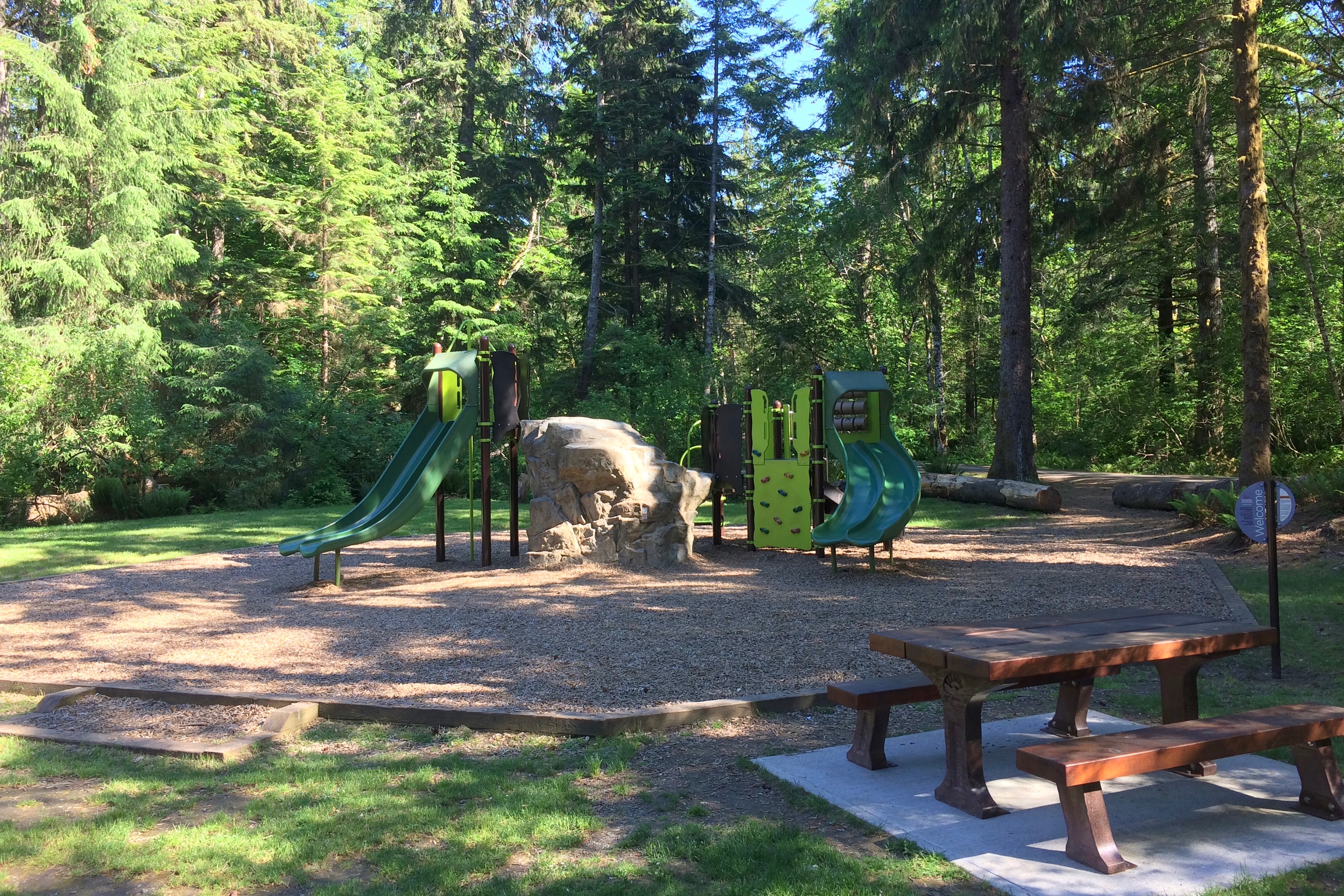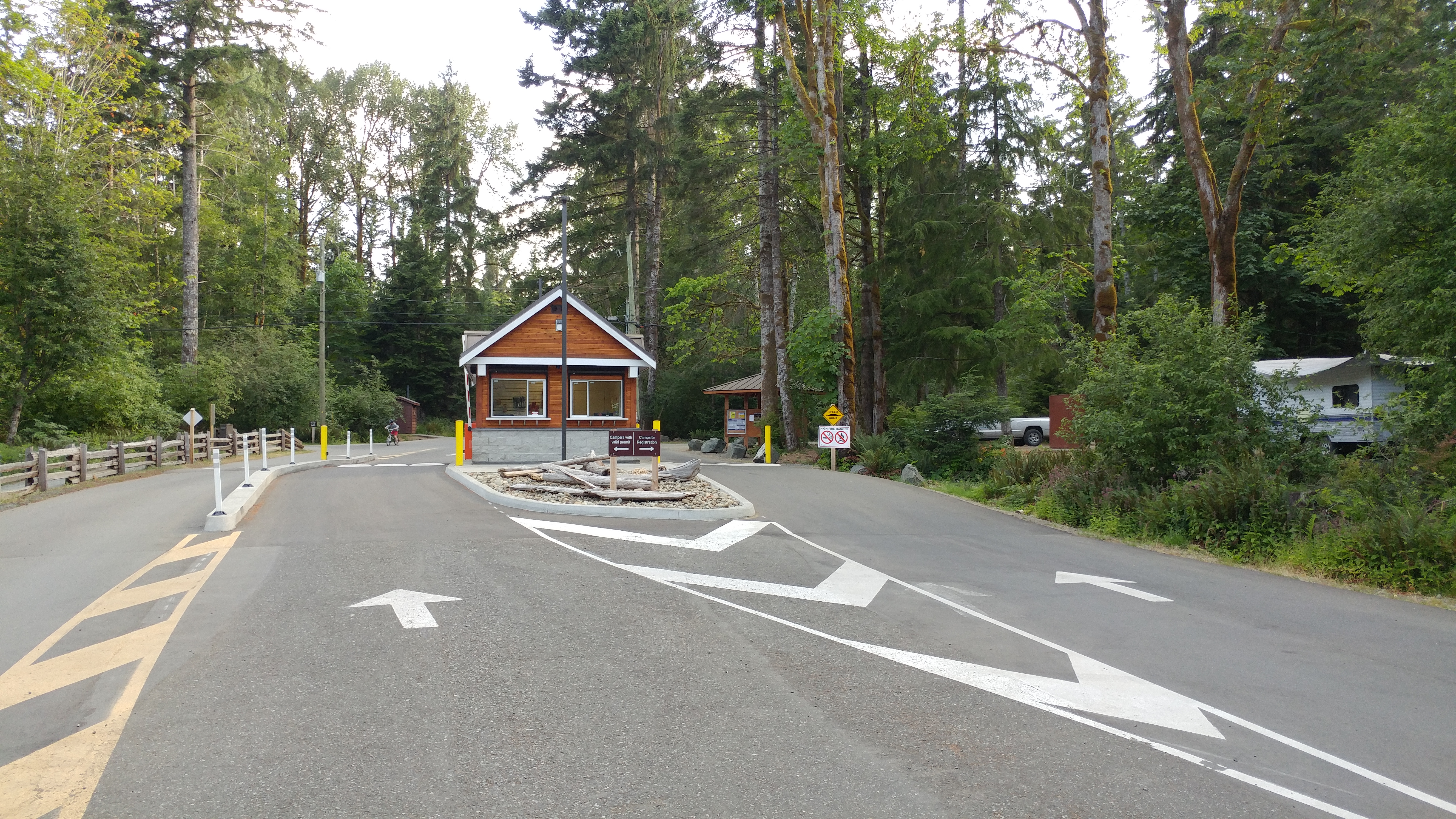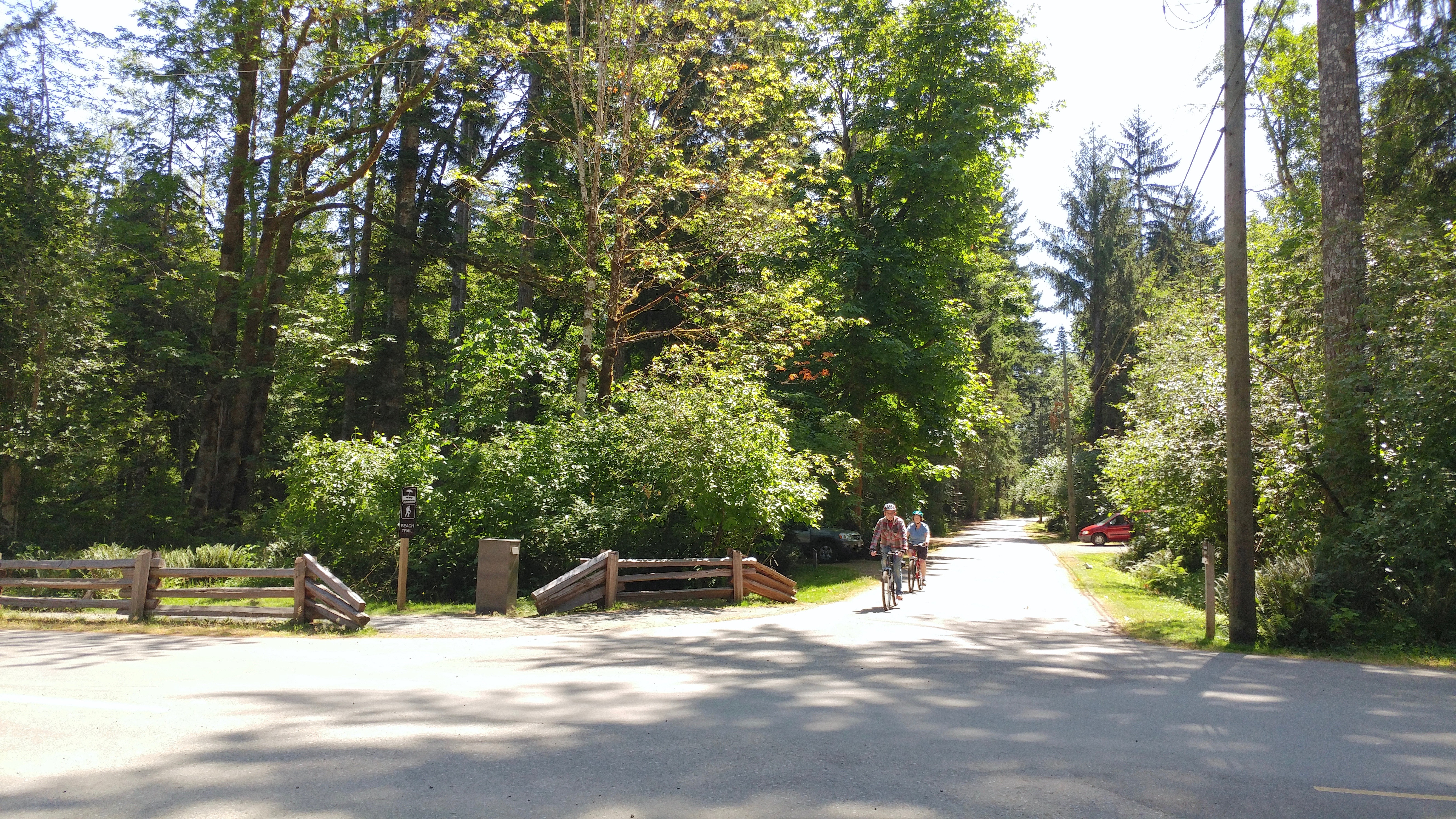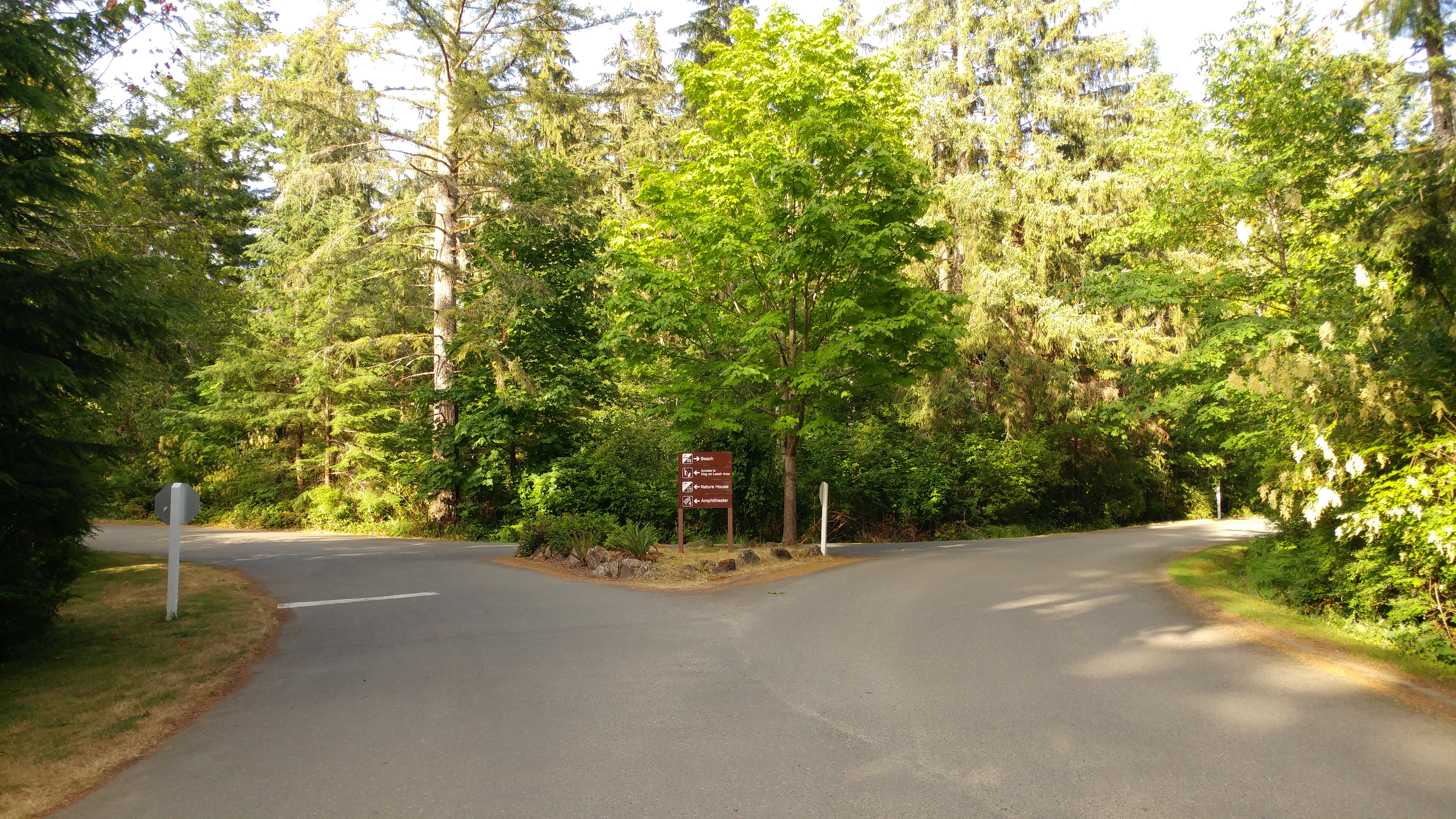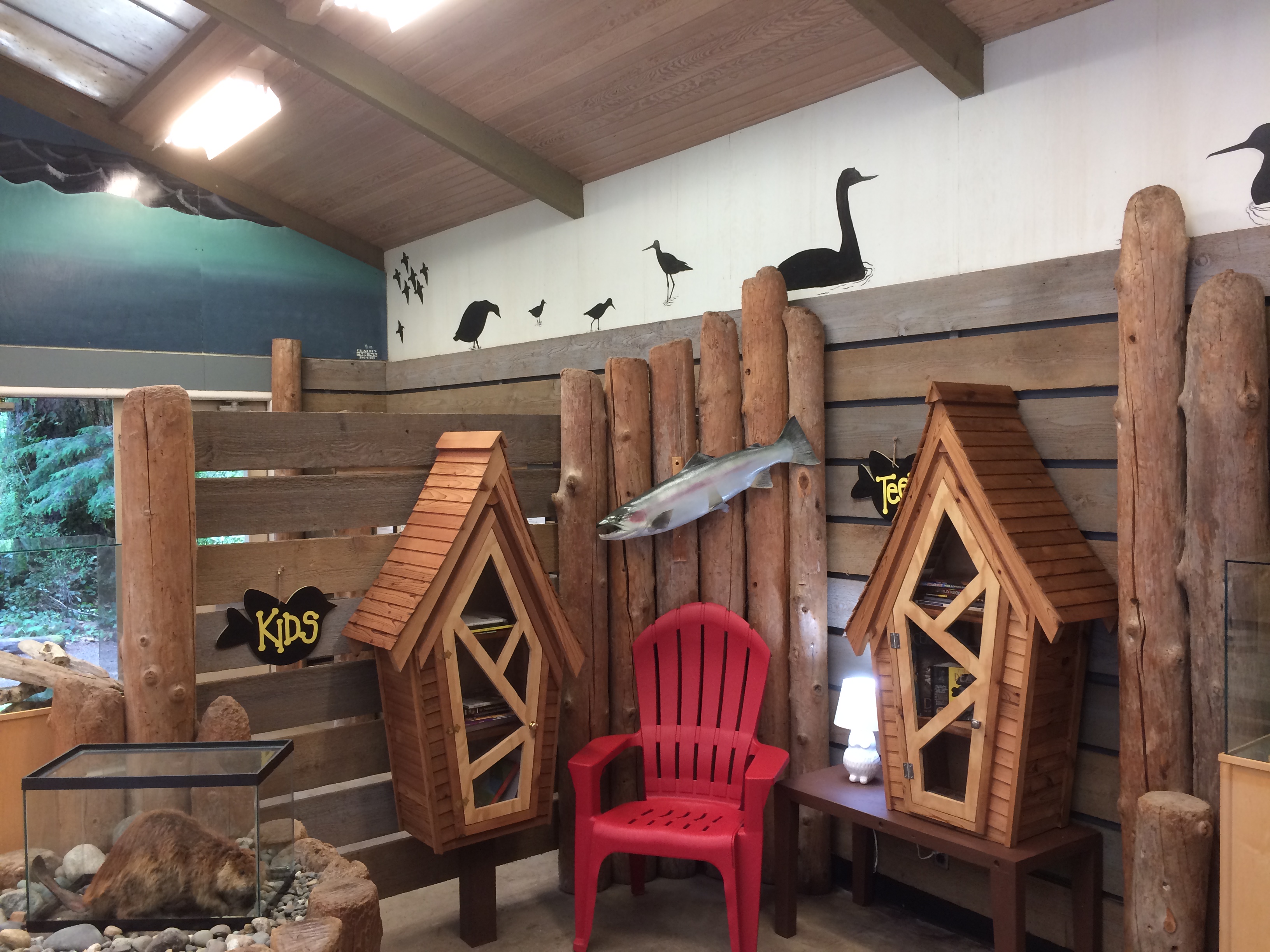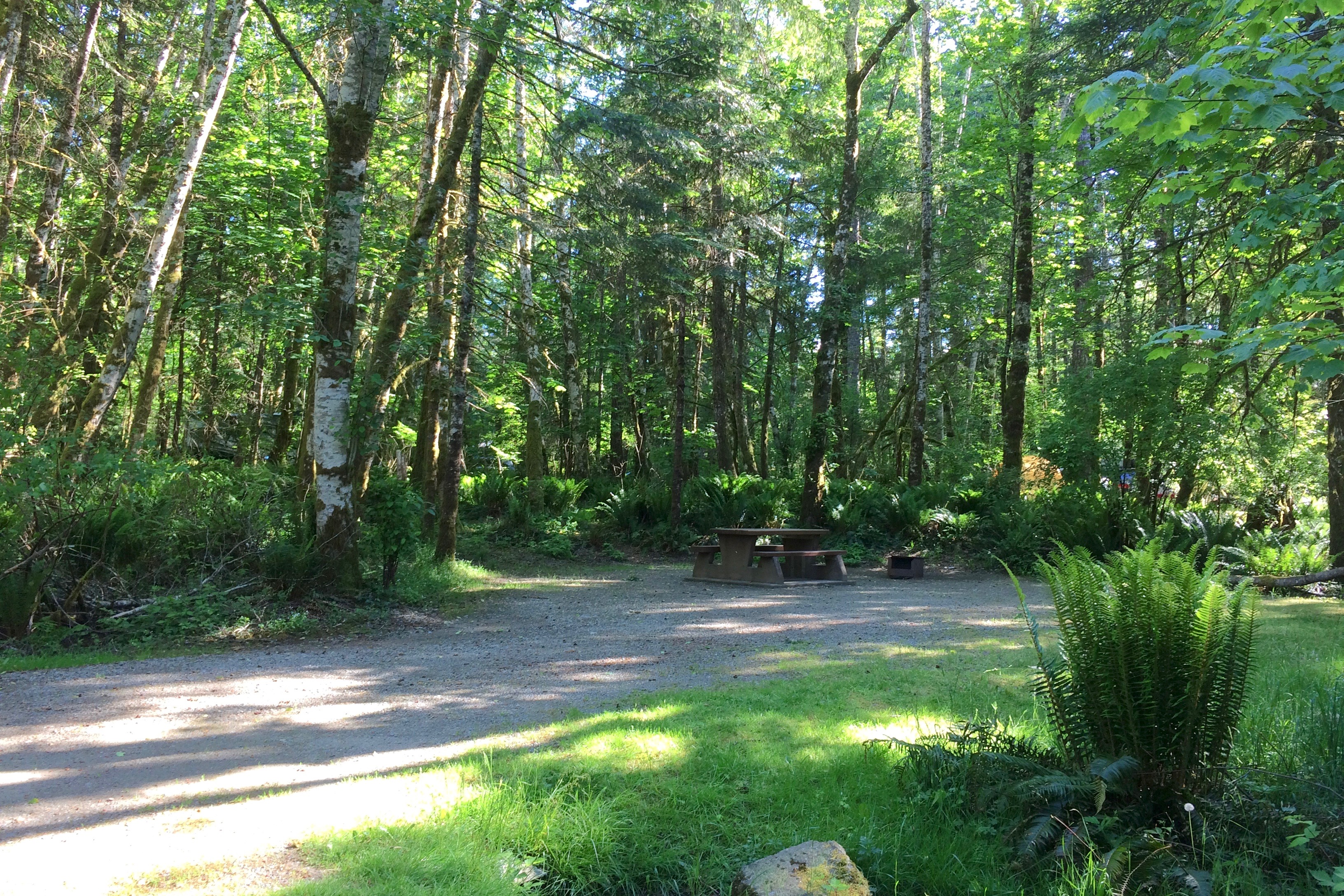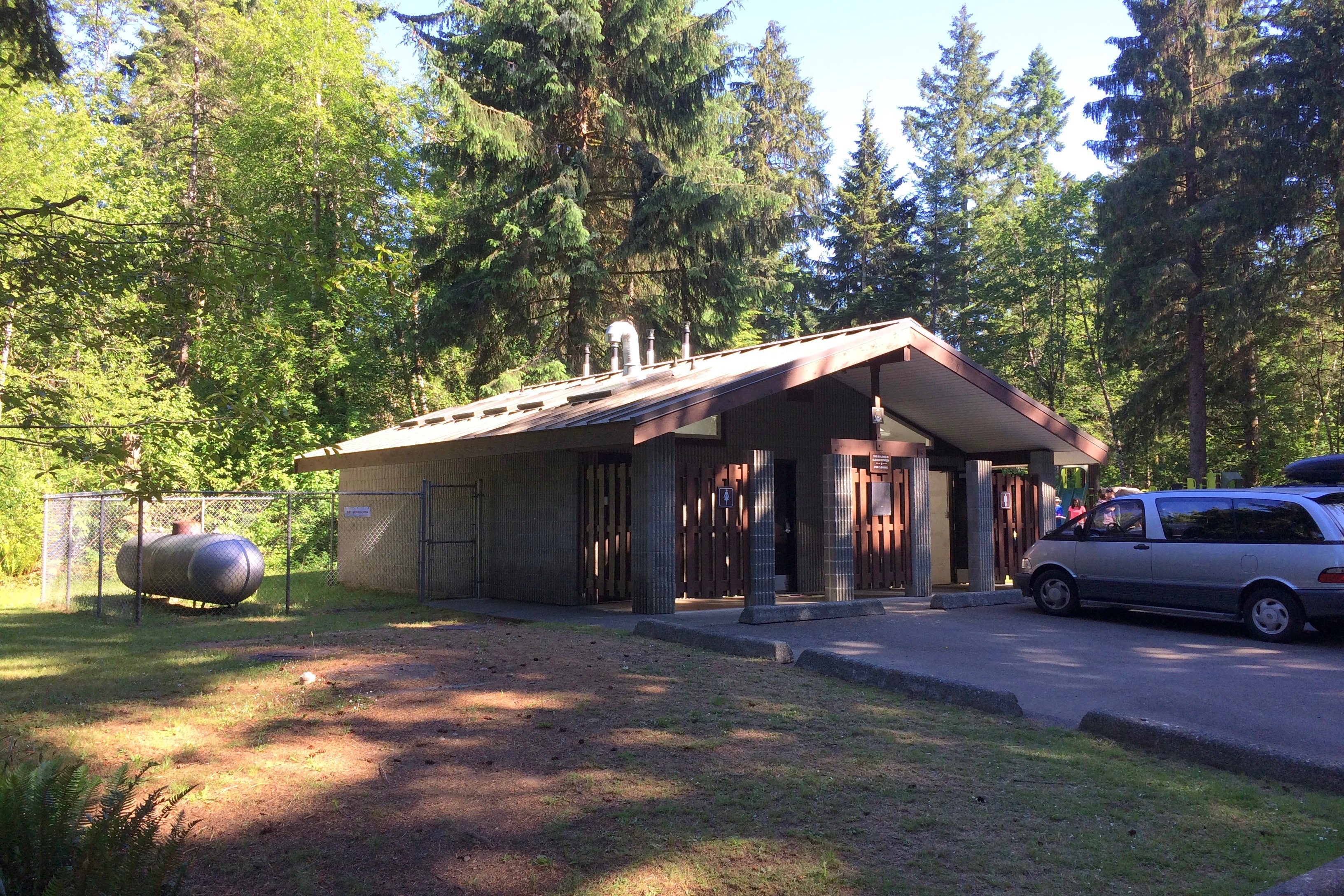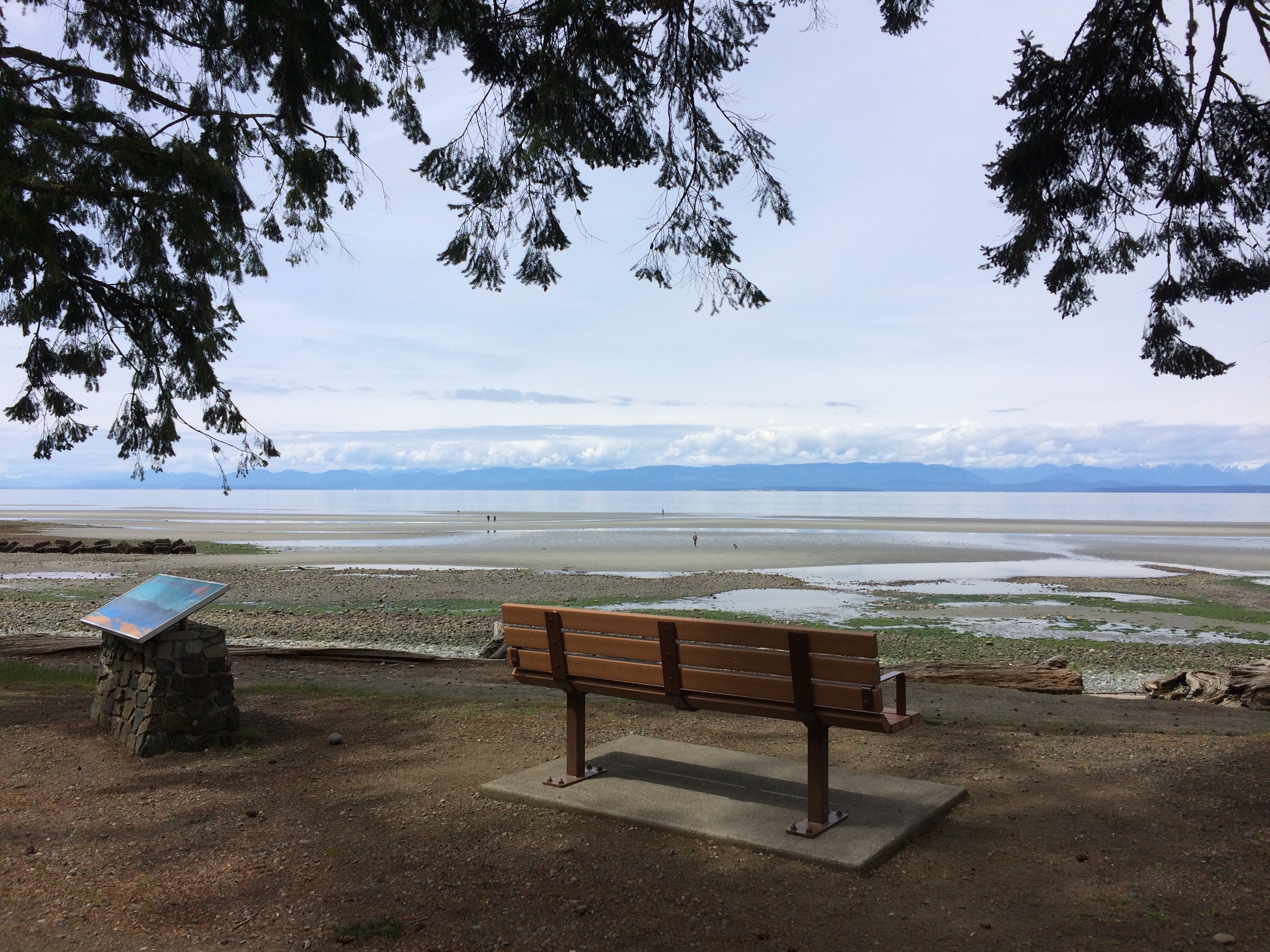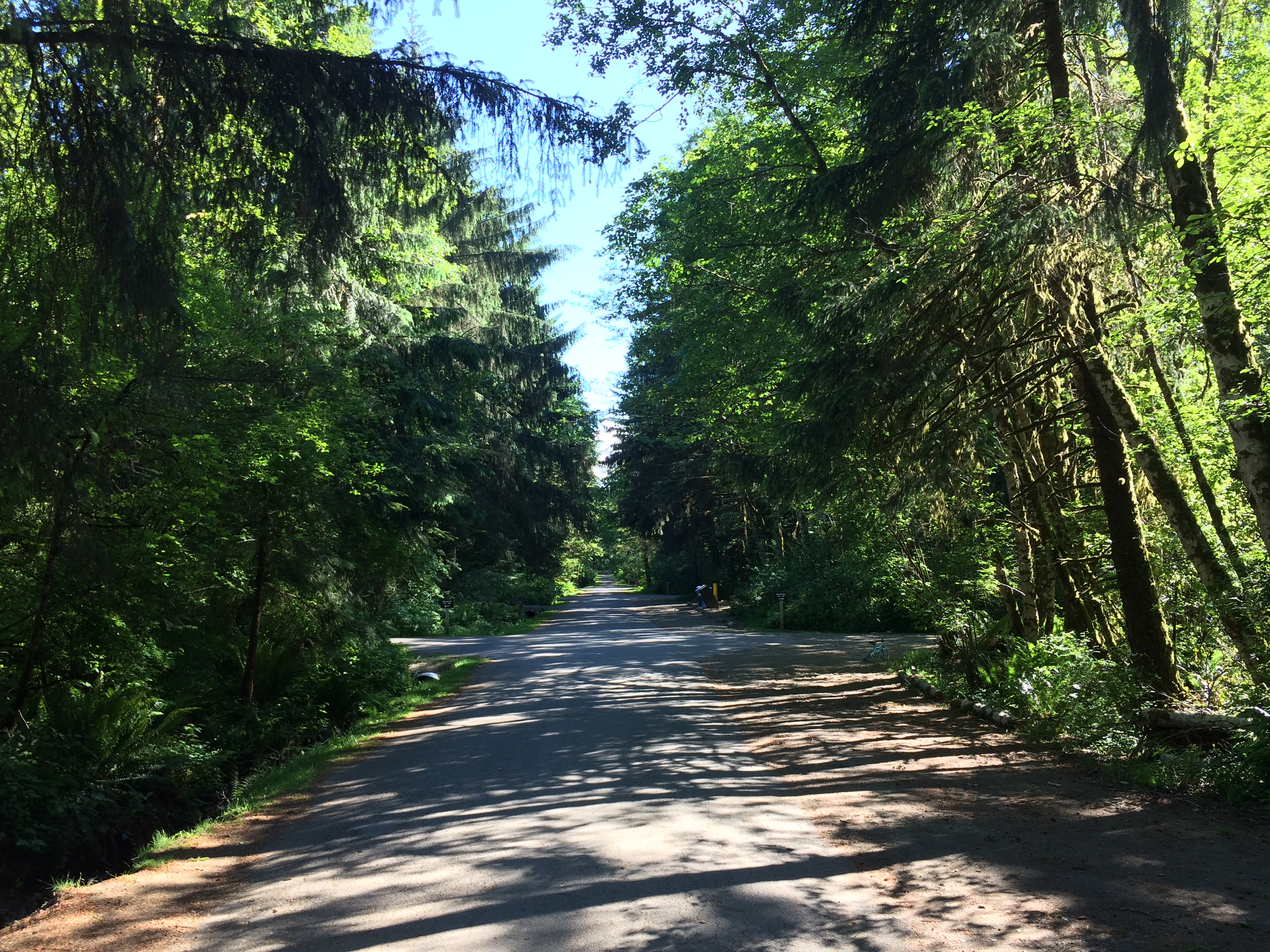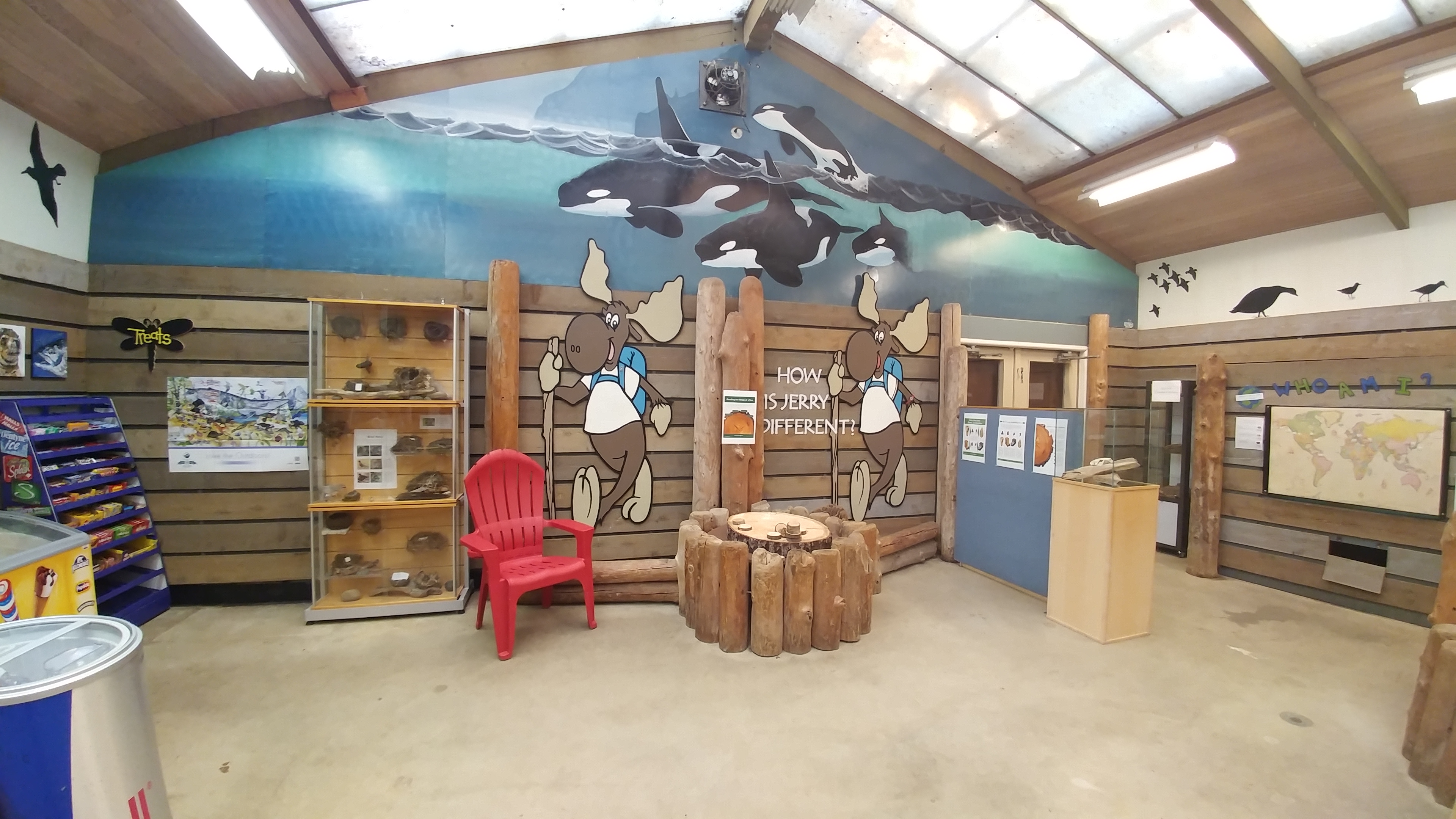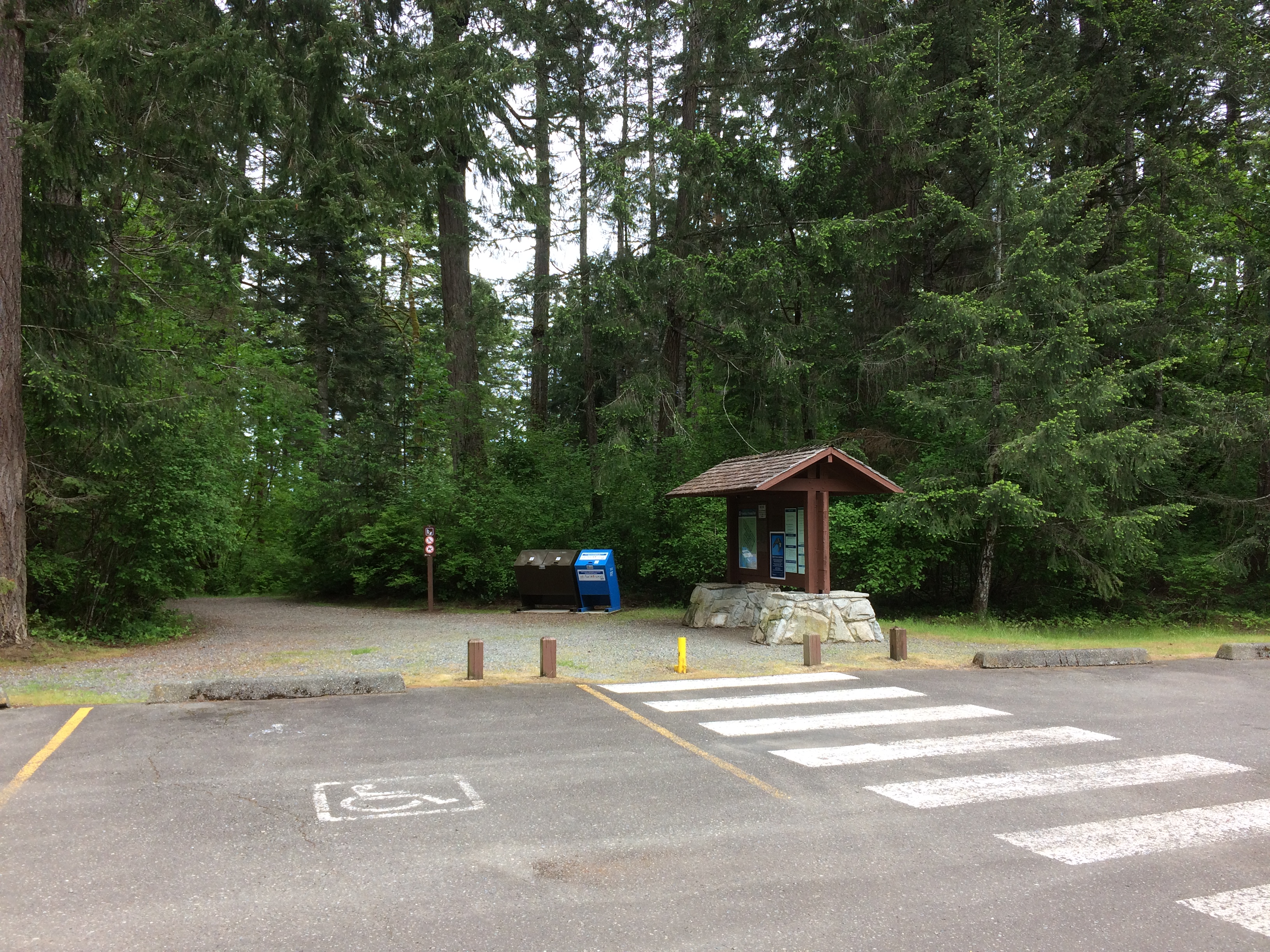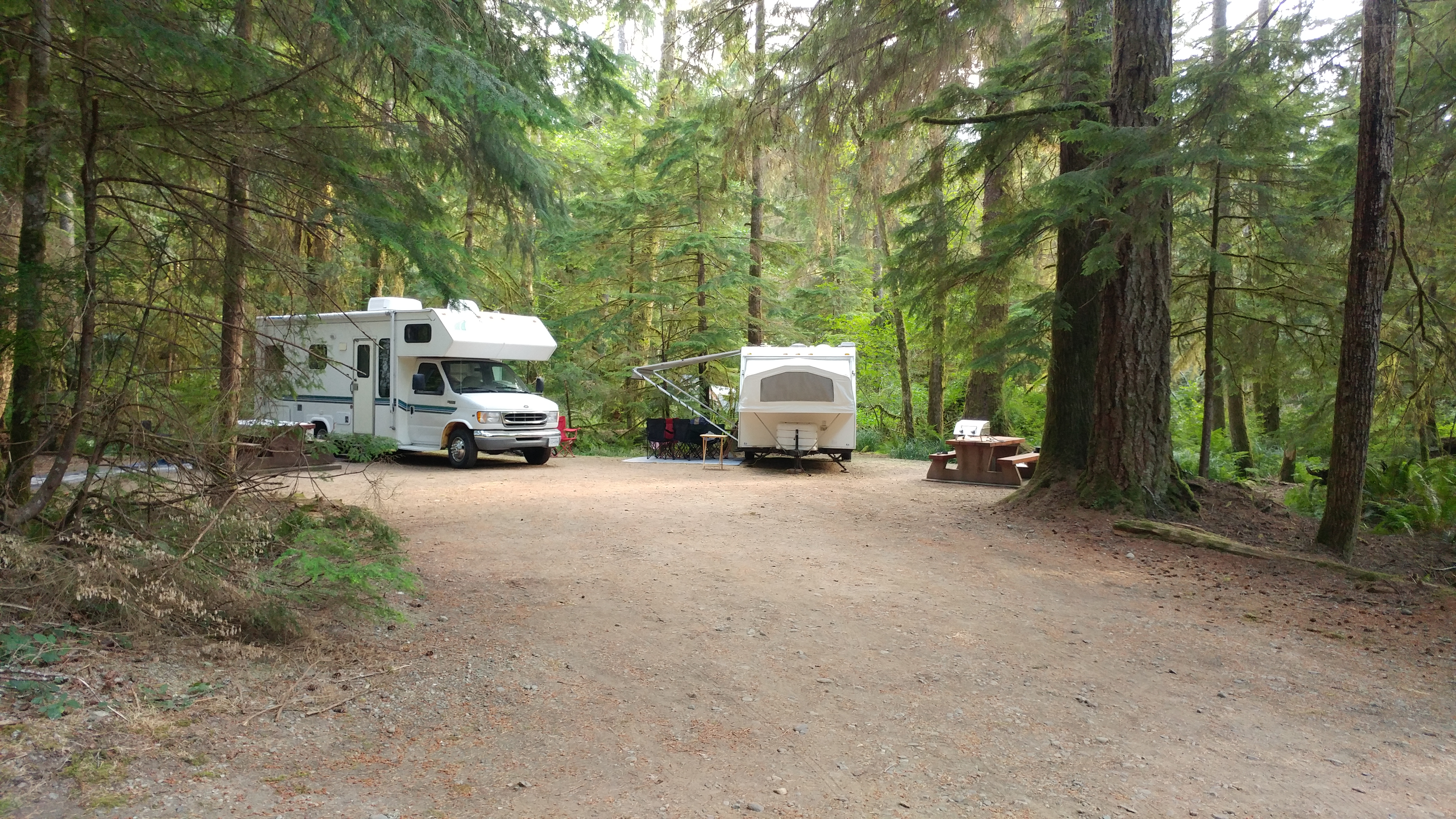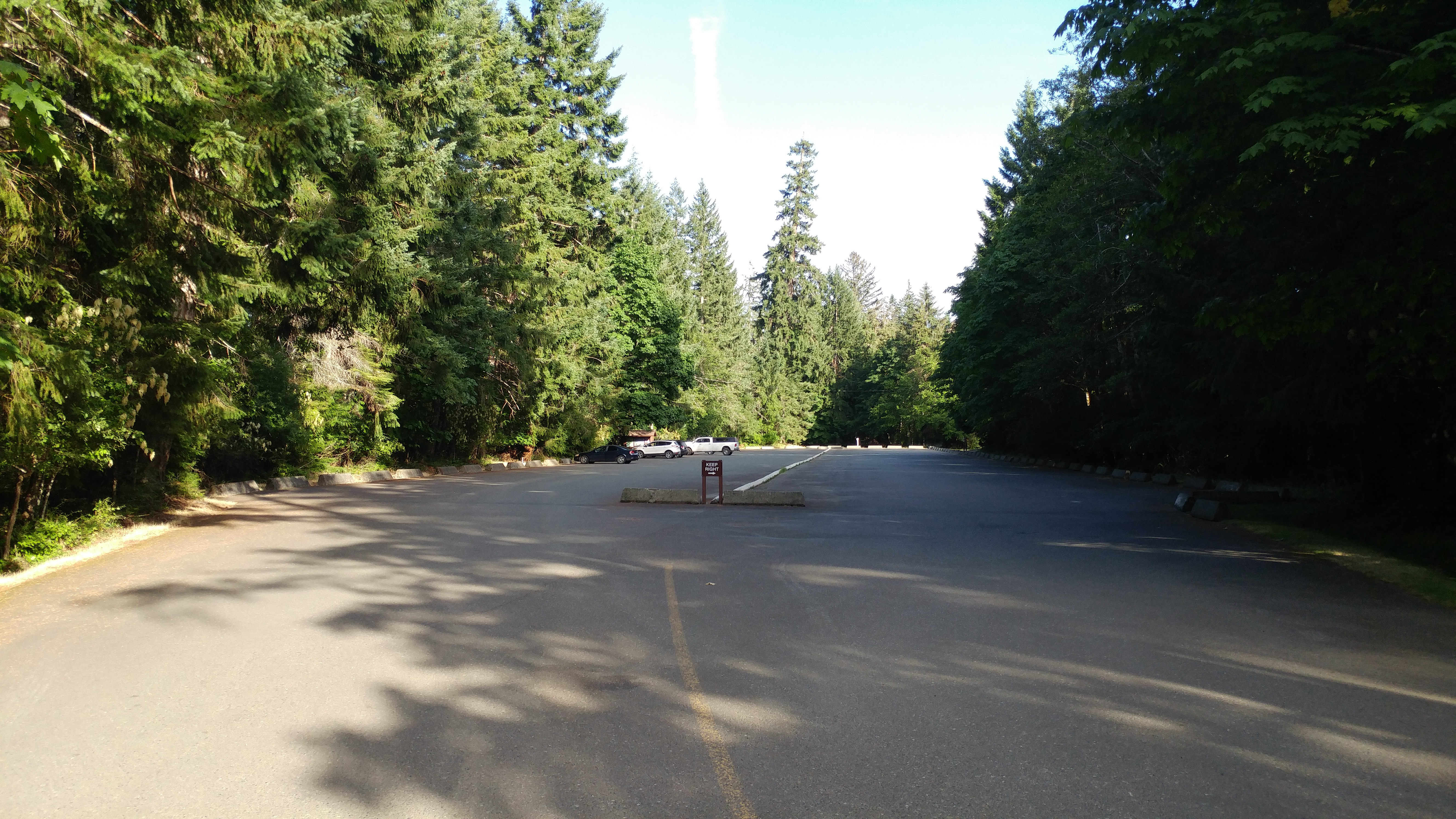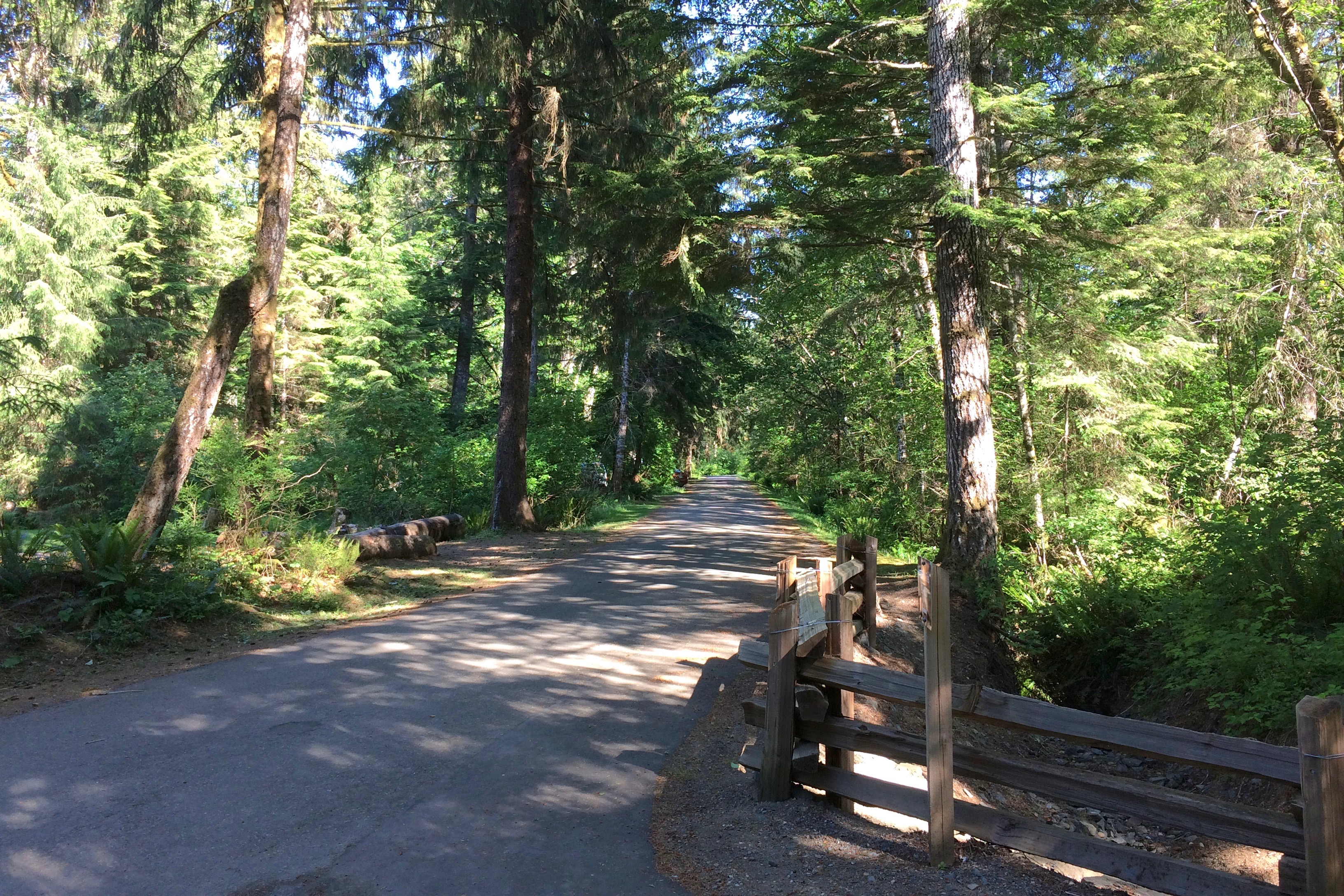 Facilities and Activities: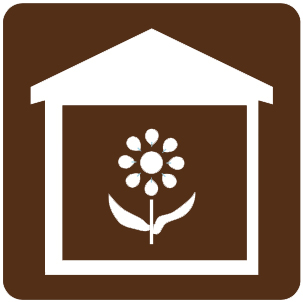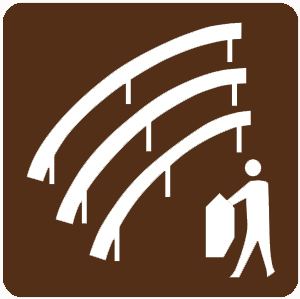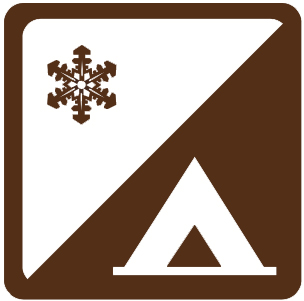 CAMPGROUND OPERATING DATES: March 28th 2018 – October 8th 2018 (Open with limited services and Winter Camping Rates March 1st – March 27th & October 9th – October 31st)
Miracle Beach Provincial Park: A cherished family campground located next to a stunning stretch of ocean shoreline! Visitors will love exploring and beach combing year-round at this popular provincial park.
Miracle Beach Provincial Park is a popular oceanside family campground with a popular day-use and beach, conveniently located 22 km north of Courtenay and 22 km south of Campbell River off Hwy 19a. It makes a great home-base while visiting the popular Comox Valley, Campbell River, or for those looking to ferry to nearby islands. Visitors can also find horseback riding, golf, fishing and many other recreational activities in the area.
Miracle Beach Provincial Park was previously privately owned by Mr. Frank Pottage. In 1950, the BC government purchased 57 hectares of land from Mr. Pottage, and the park was established. Additional lands were purchased and donated over the years until 1972, when the park reached its present size of 135 hectares.
The park features spacious private campsites, a spectacular beach, a large day-use area and trail network, a nature house and store, an adventure playground, hot showers, a large picnic area overlooking the water, and group camping facilities.
The large family campground is world-renowned and offers 201 non-serviced campsites located under a dense forest canopy. Campers have three flush washroom buildings in the campground as well as a large shower building. Water taps and pit toilets are located throughout the campground. There is also an RV sani-station available to empty waste tanks and to refill water tanks. Campsite reservations are accepted and some first-come first-serve sites are also available.
The day-use area is located on a beautiful stretch of ocean; at low tide, a fantastic sandy beach is great for beach combing. Activities at this destination family campground include sunbathing, swimming, sandcastle building, and exploring the many tide pools along the shoreline. At low tide, visitors will see a variety of marine invertebrates including purple shore crabs, clams, mussels, star fish, sand dollars and kelp isopods.
The park has 2 km of trails that start at the campground and day-use parking lots and weave through second-growth and old-growth forest. Most of the trails begin at the north beach parking lot, including a designated dog-walking trail.
Miracle Beach has a Nature House and an Amphitheatre – both are popular in the summertime and play host to many events such as summer talks, educational activities, and movie nights. The Nature House has a store where visitors can purchase unique items, supplies, food and drink, games, etc.
A large oceanside picnic shelter can be used by visitors or reserved ahead of time for events like bbq's, birthdays, weddings, etc. ($50 / day). The shelter includes picnic tables on a cement pad. There is a large grass area, also with picnic tables, and a fire pit nearby – this is a public area and cannot be reserved.
A viewing platform and fish weir are located on Black Creek at the entrance to the park. Wild Coho can be seen spawning in Black Creek in the fall.
Bird watching is also a rewarding activity for visitors especially in the estuary where Great Blue Herons are often seen. Throughout the park you may catch glimpses of Kingfishers, Eagles, Ospreys, Kestrels, woodpeckers and towhees.
Group Camping is available at this park. The group site is located in a large open space away from the main campground and has picnic tables and pit toilets.
Firewood and ice are available for sale at the Host Site.
Reservations are strongly recommended during peak season, however lucky last-minute campers might be able to find a spot in July and August. Reservations for this park are accepted for arrival dates from mid-May through Labour Day.
CAMPING FEE
$33 per party / night
$12 charge for second vehicle / night
$13 per party / night WINTER CAMPING RATE
For full fee schedule and more information please visit BC PARKS Fees.
All fees are cash (major credit cards are accepted at the Gate House and Nature House during peak summer months.
For reservations call: 1-800-689-9025
For more information call: 250-337-8020


There are 201 campsites at this park. 192 of the sites are reservable. There are no hookups at this location. Miracle Beach Campground Map


Miracle Beach has 3 walk-in campsites located in the main campground area. These sites are ideal for cyclists.


There is a group site area at this park. Group site reservations can be made up to 1 year in advance of your arrival date at www.discovercamping.ca.


There are both pit and flush toilet buildings at this park.



There are water posts available throughout the campground and day-use area during the camping season.


There are hot showers in the toilet and shower building. Showers are free and are only for registered camping guests.


There is a sani station at the park. There is a $5 discharge fee (loonies and toonies only).



Sites may be suitable for wheelchairs. Many toilets and shower house are wheelchair accessible. A ramp at the south beach day-use area allows wheelchairs to access the beach under the right tide conditions.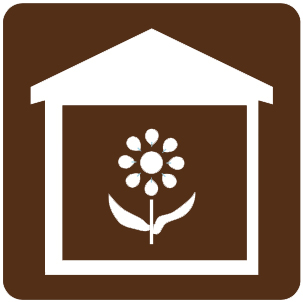 Miracle Beach has a unique Nature House which is open in July and August. It is a great spot for families to come learn about nature or stock up on treats or camping supplies in the gift shop.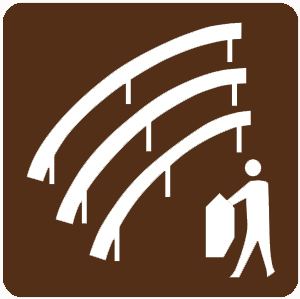 Miracle Beach has an amphitheatre located in the day-use area. Upcoming shows and schedule will be posted at the nature house. Events run primarily in July and August.


Campfires are permitted in the campsite fire rings. Fires must be less than .5m high. Please do not leave fires unattended and watch for fire ban notices. Firewood bundles $7.


Beautiful beaches provide swimming opportunities. Water-shoes are recommended; some areas are rocky with barnacles and shells. The south beach day-use area is the main swimming area. There are no lifeguards on duty.

Miracle Beach offers cycling opportunities in and around the campground. This park is great for parents that want to bike with young children.


There is a children's adventure playground located in the main campground area.



This park is situated on a large stretch of oceanfront, making it a popular stop for locals and tourists.


Miracle Beach main picnic area is off the south parking lot. It leads to the beach with a covered picnic shelter and picnic tables. The day-use shelter can be reserved for $50. The north lot leads to nature trails, the Black Creek Estuary and beach area.

There are 2km of walking trails in the park. Trails lead from the campground and day-use parking lots through second-growth and some old-growth forest. A dog walking trail is accessible from the north lot.

Canoeing opportunities exist at Miracle Beach. Please familiarize yourself with ocean currents prior to paddling in this area.


Kayaking opportunities exist at Miracle Beach. Please familiarize yourself with ocean currents prior to paddling in this area.


A viewing platform and fish weir located near the entrance to the park provides an interesting opportunity to view the Black Creek, particularly during salmon spawning. Visitors come for bird watching and to enjoy excellent views of the Strait of Georgia.

Pets are welcome at this park but must be on a leash at all times. During the summer months it may be too hot to leave your animal behind at your site. Please note: dogs are prohibited during summer months at the South Beach day-use area.

Reservations are strongly recommended; to make a reservation please call 1-800-689-9025 (additional $5 call center charge) or by visiting www.discovercamping.ca.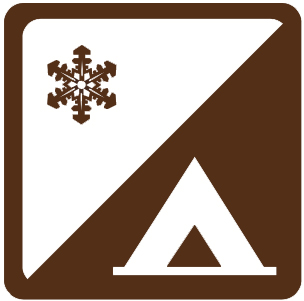 The camping season is extended at Miracle Beach with Winter Camping. Please see exact dates above and note that the campground is closed for most of the winter. Winter Camping is available year round at Elk Falls. The day-use area at Miracle Beach is open year round.